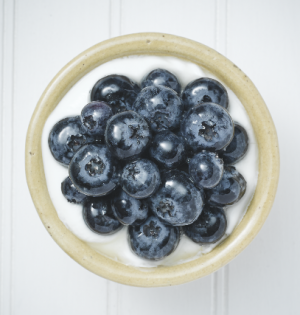 Little lifestyle changes are the key to healthy living in the long run. For some of us, that means curbing the late-night pizza habit or resisting the urge to fuel up on junk food during road trips – both of which are easier said than done when you're traveling, tired or strapped for time.
But, we have great news for you weary road warriors – thanks to innovators like Wawa, Sheetz, Tedeschi's  and Spinx, convenience stores with no healthy options are quickly becoming a thing of the past.
We recently caught up with Abbie Westra, editor in chief of Convenience Store Products magazine, to chat about changes in the C-store industry and the health-ification of grab 'n go dining.
USHBC: What are the most notable changes you've observed in the fresh grab 'n go sector over the past year?
AW: For a number of reasons, convenience stores are increasing their fresh fast food offerings: a) they aren't making money on cigarettes and gas like they used to; b) fresh fast food has great margins and c) it can be a competitive differentiator — a way to get people into the store and coming back.
But it isn't going to happen overnight. Offering fresh food items is a big investment for the retailer. Everyday food deliveries are expensive and logistically complex, so store operators have to weigh whether to create items in-house, partner with local suppliers or partner with broadline distributors.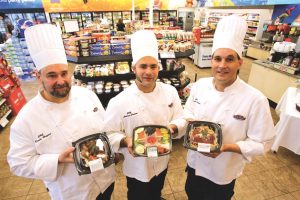 USHBC: Which types of fresh grab 'n go products have been most successful this past year?
AW: Convenience stores are trying hard to bring in more shoppers that fall outside their typical demographic. They're targeting millennials and moms especially, so any new products that appeal to those groups have a leg up.
Greek yogurt, for example, has been hugely successful. Thanks to the efforts of brands like Chobani®, many C-stores now have yogurt, an item that used to be relegated to the back of the store, featured front and center. Some have created open-air coolers in the front of the store containing Greek yogurt and complimentary items, and the whole industry has seen huge increase in yogurt sales.
Other successful items include premium juices and fruit cups. Blueberries would be a huge hit with customers because people associate them with good health.
USHBC: Do you see advantages for already established brands entering the space or is there lots of room for newcomers?
AW: There's plenty of room for newcomers. Young, up-and-coming brands do really well in this sector!
USHBC: What are convenience stores with a focus on fresh, healthy offerings doing to set themselves apart?
AW: Wawa and Sheetz are the biggest and most lauded players in this category –  and both are doing great work to market their more nutritious products.
Some up-and-comers to keep an eye on include Massachusetts-based Tedeschi Food Shops, which offers great produce, and better-for-you items like edamame and wheatberry salad bowls, and Carolina-based Spinx, which sells hummus, Greek yogurt and strawberry-blueberry cups as well as made-to-order sandwiches, wraps and flatbreads.
Overall, the leaders have found real success with 360-degree, open-air coolers; yogurt, juices and cheese sticks; nuts, trail mixes and "craft snacks."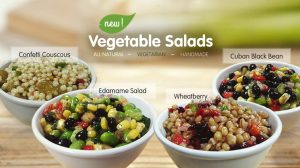 USHBC: Are there any must-attend events you'd suggest to companies about to enter the fresh grab 'n go or C-store foodservice sector?
AW: Yes! FARE is the only conference that caters to on-the-go eating. Its backbone has always been C-stores, but it now attracts fast casual, noncommercial and full-service restaurants as well. It's coming up June 22-24 in Nashville, Tenn.
The NACS Show  is an important place to be, and Convenience Retailing University is a great place to learn a lot in a short period of time.
For a deeper dive into convenience store trends and healthy grab n' go dining, view Convenience Store Products' C-Store Foodservice Update.