The Blueberry industry is committed to helping people lead healthy, energetic, fulfilling lives. One way we work toward this goal is by encouraging collaboration among those who grow, prepare and promote wholesome foods. To further this cause, USHBC hosts an annual event that brings together innovative chefs from top restaurants, hotels, colleges and corporations to experiment with blueberries. This Blueberry Boot Camp is held at The Culinary Institute of America's Greystone Campus where chefs have the opportunity to work in state-of-art kitchens.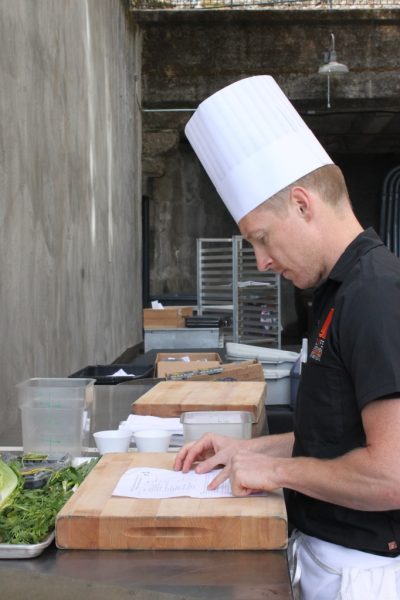 Last year, USHBC was lucky enough to host Jeremy Bringardner, the Executive Chef of LYFE Kitchen (Love Your Food Everyday). A graduate of Johnson & Wales' Culinary Nutrition Program, pioneer in healthy eating and self-proclaimed "freak of flavor," Jeremy's mission is to show people good-for-you food can taste great.
In May 2013, Jeremy Bringardner was a competitor on Food Network's "Chopped" and came out a champion! Jeremy went head-to-head with a devout believer of sugar, fat and cream. Throughout the episode, viewers witnessed that whole, natural, fresh food prevailed. We were proud to see LYFE Kitchen's "Eat Good, Feel Good, Do Good" philosophy really shined through Jeremy's "Chopped" competition.
Recently, I was lucky enough to spend some time chatting up health, nutrition, LYFE and blueberries with Jeremy. Here's a peek into 5 minutes with this "Chopped" Champion.
When did you first discover your strong interest in nutrition and healthy cooking?
When I was young, I would spend hours racing my BMX bike around town. One day I noticed that after indulging on junk food (i.e. soda pop and Twinkies) from the corner store, I had completely lost all my energy and will to ride my bike.  As a very active boy, this greatly frustrated me, so the next day I skipped the junk food and drank only water and I had all the energy in the world!  That is when I discovered nutrition (i.e. the interaction between food and the body) and the significant impact that you have on your quality of life through your everyday food choices.
LYFE Kitchen is big on flavor. What cooking tips would you recommend to consumers trying to better their health without losing flavor?
It's all about BIG DELICIOUS flavor!  Food that doesn't taste great is boring and pointless.  Nobody wants to eat bland food, and since we (at LYFE Kitchen) don't rely on the usual crutches (bacon, heavy cream, butter, etc) to make our food tasty, we go to greater lengths to bump up the flavor in enlightened ways.  The best cooking tip I can share is to season your food with fresh citrus.  Try marinating some freshly chopped fruits and veggies in fresh squeezed lemon juice or lime juice and a pinch of salt.  Also, add a pinch of your favorite spice (fennel seed, cayenne, cumin, or coriander) and a few leaves of fresh herbs (basil, cilantro or mint).  A fresh squeeze of citrus helps brighten flavors by adding acidity that awakens the palate, while adding spices and fresh herbs adds layers of complexity and depth.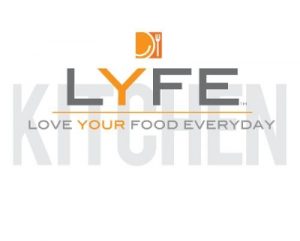 What words of encouragement do you have for those just beginning to make healthier changes in their lifestyles?
Be vigilant. Be open to trying new things and adopting new habits. Listen very closely to your body to determine what food choices are best for you.  Our nutritional needs change as we age, so it's important to be aware that we need to adjust our food intake at various points in our lives to maintain good health.
If you could look into your crystal ball, what do you see in the future for health and nutrition?
I see personalized nutrition as the future.   Everybody's body works differently.  We're inundated with confusing contradictory nutrition messages on a daily basis, and I believe the root of this is a false premise that there is one perfect diet that works for everyone.  Furthermore, in the crystal ball, I'm crossing my fingers for more nutrition education integrated into our schools at a very young age. I believe that our food choices literally have the greatest impact on the quality of our lives, so it just makes sense that we should be teaching more about this at every level of education.
How do blueberries fit into LYFE Kitchen's "Eat Good, Feel Good, Do Good" Philosophy?
Blueberries fit perfectly! They are great tasting and incredibly nutrient-dense…and who doesn't love blueberry cobbler??
What is your favorite meal/snack to prepare with blueberries?
I love blueberries so much that I eat them by the pint…as is…just plain ol' fresh blueberries.   When I want to get a bit fancier, I will chop up a salad dish with fresh blueberries, celery, peppers, feta cheese, lime juice, fresh mint, extra virgin olive oil, and a pinch of sea salt. I call it blueberries ceviche.
What exciting plans does LYFE Kitchen have on the horizon for blueberries?
I'm working on a coconut chia budino with blueberries…and also there's a blueberry limeade in the hopper.
With 10 units today and growth skyrocketing to 60 units by the end of 2016, LYFE Kitchen's goal is to be on every street corner in every major city. Jeremy wants to give people the choice to eat healthy even when on-the-go.
When taking on the healthy eating challenge, stick to Jeremy's personal words of wisdom he followed while competing on "Chopped" – take a breath, relax, get in tune with your mind and body.  Conquer the self and you have conquered the world.