And in a blink of an eye, 2017 is almost over! We looked back at the recipes most visited this year, and gathered the go-tos for breakfast through dessert. Which recipes did you try?!
Take some time for yourself this holiday season and have some low-pressure fun in the kitchen – with blueberries! Share your #BlueberryBreak with us on Instagram by 12/31 at 1pm ET for a chance to win our $300 Kiehl's gift card giveaway (visit page for official rules). After all the chaos, don't you deserve a little break?
Breakfast
Blueberry Muffins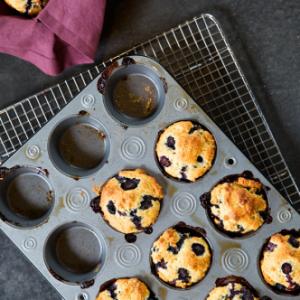 Lunch
Blueberry Chicken Chopped Salad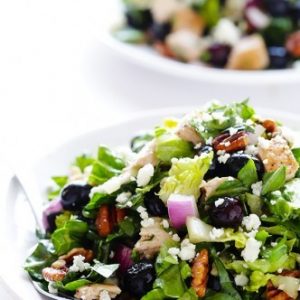 Beverage
Blueberry Oat Smoothie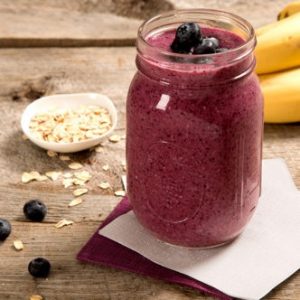 Dinner
Side: Summer Fruit Salad with Jalapeno Mint & Lime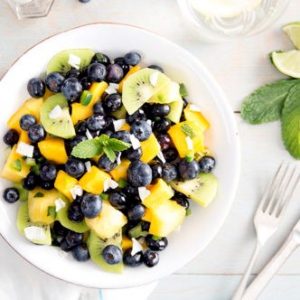 Dessert
Blueberry Pie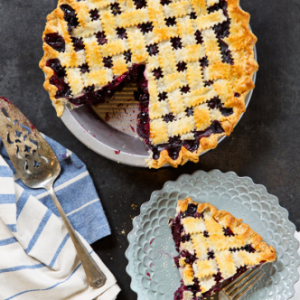 Bonus!
Top Sauce – Blueberry Barbecue Sauce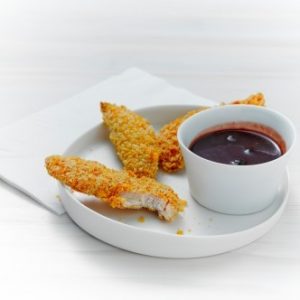 We hope your 2018 is filled with family, good health, good food and fun. Happy eating, and happy New Year!