If you want to start eating better, remember one thing: little by little does the trick! By making little changes, and adding just a healthy touch to you regular meals, you'll find it's actually quite easy – and delicious! – to pack in the vitamins and nutrients that you need. Here a few tips on how a simple addition can turn a dish from boring and bland to beautiful and nutritious.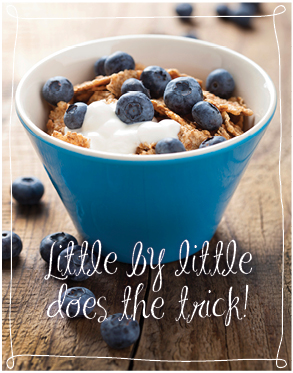 1. Sprinkle blueberries over cereal or yogurt.
2. Mash half an avocado onto your morning toast.
3. Stir freshly chopped herbs into dressings and sauces.
4. Blend chia seeds into a post-workout smoothie.
5. Add chopped walnuts or slivered almonds to green or grainy salads.