Summer is officially here, and while we don't welcome the hot, sticky air, we do welcome longer days with more time to relax, togetherness, and yes, food – but especially the grilled food. Some of us cook out for nearly every meal, while others keep that daunting hunk of metal covered up for much of the season. Grilling definitely doesn't come easy for all of us, so we spoke with Chef Dakotah Van Patten of Dickey's Barbecue Pit to get his tricks of the trade, along with secrets to barbecuing with blueberries.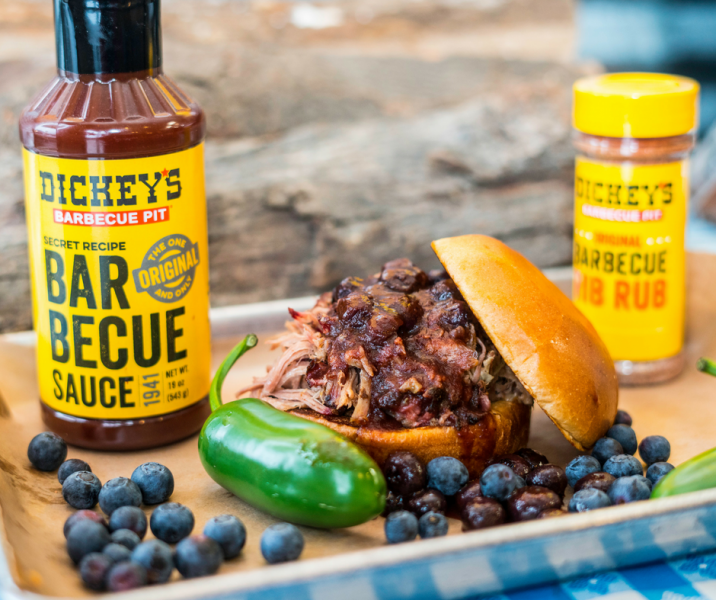 1. As you might imagine, we have a lot of fruit lovers on our hands. How would you suggest using blueberries and other fresh favorites beyond the fruit bowl? Would your answer change with different experience levels in mind?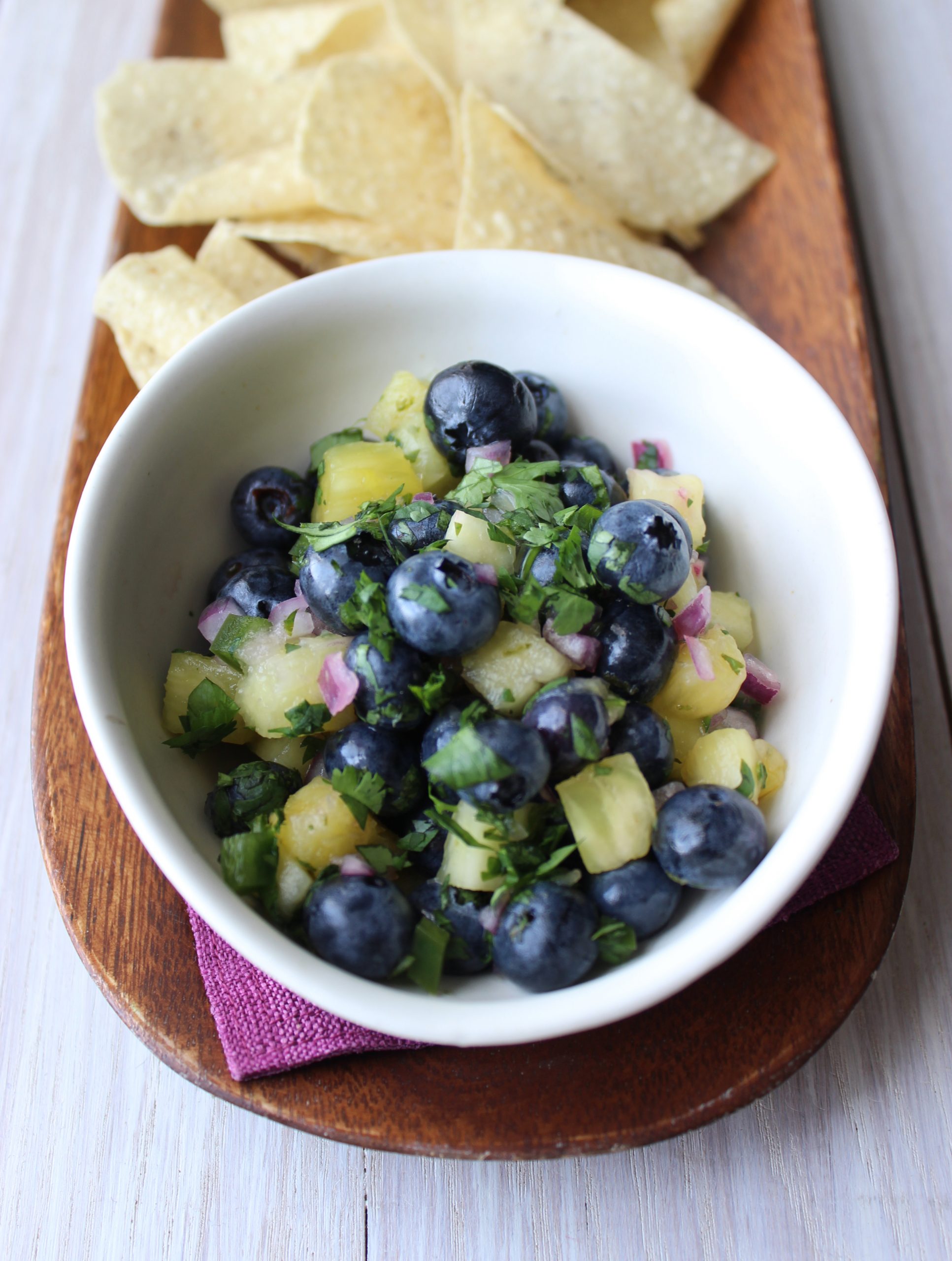 Blueberries are sweet and have a lot of flavor so they're great to add to basically anything. Beyond the fruit bowl, I'd recommend trying a lentil blueberry salad or even mix blueberries into a fresh pico de gallo. Blueberry, jalapeño and pineapple are a great salsa combo for summer. Once more comfortable, try grilling your pineapple for the salsa! It's super easy – just cut and core, then grill for about seven minutes on each side, or until the pineapple color has darkened. Anyone who can cook a burger can cook fruit on the grill, I'd just recommend a firm or "meaty" fruit like mango or melon – it caramelizes the sugars and makes them charred, caramelized and flavorful.
2. We're all gearing up for a summer filled with outdoor fun. To prepare us, what are some of the biggest mistakes someone could make when grilling or barbecuing?
Well, there are many common mistakes when cooking out. The biggest is SALT. Normally when grilling out, you are cooking larger cuts of meat or whole vegetables, which require more salt so that every bite is as good as the last one. So, when I cook larger cuts or whole vegetables, I coat everything in an oil, then coat with kosher salt.
3. What is brining, and is it necessary?
Brining is soaking your meat in a high salt liquid (2-parts water, 1-part salt, ½-part sugar and seasonings). It allows your meat to soak up more salt so you don't have to salt it as much before cooking. Brining will also remove a gamey taste from the meat. What you are cooking will determine if it's necessary. For example, turkey, pheasant or rabbit are gamey meats that are ideal for brining. The brine will maintain the meat's moisture, but will cut the game flavor. This easy technique can make your meal more approachable to guests who might not be big fans of a gamey meat.
4. To you, what would be the ideal classic cookout menu, and what would be the ideal fresh take?
A classic cookout to me is brats with sauerkraut and mustard, or brined and marinated chicken breast paired with a potato salad and some sort of fresh salad – with blueberries of course! If I'm in the mood to be adventurous, I'd grill rabbit with a spicy blueberry chutney, then throw some corn on the cob on the grill too. On the side, I'd whip up a spicy potato salad with wholegrain mustard.
5. What would you say to someone who's a little unsure of going beyond the norm with a cookout menu?
Stick to the basics and then add one dish that's out of your comfort zone. That way, if it bombs, then it's not the end of the world. If it's a success, then add it to the next menu and try something new each time.
6. You recently introduced a Blueberry-Jalapeño Pulled Pork Sandwich with a Savory Blueberry Sauce to Dickey's Can you tell us about your creation?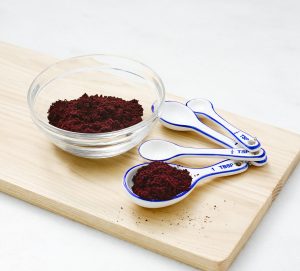 We started with a pork butt, which is rubbed with a mix of blueberry powder and Dickey's pork rub, and smoked it for 14 hours. Then per sandwich, we sprinkle more rub and top it with the BBQ sauce. The sauce is a blueberry and jalapeño BBQ that starts with fresh blueberries and fresh jalapeño that is then steeped in boiling water until the spice is achieved. Then we add Dickey's BBQ sauce, bring to a boil, and add more fresh blueberries before adding as a topping over the pulled pork.
I love the sweet and spicy flavor combo in barbecue. The tanginess of the blueberries balances out the sugar in the barbecue sauce and the heat from the peppers. Plus, jalapeños are one of the least hot peppers, so it's easy not to overdo it. If you want to turn down the heat that is there, just remove the membrane and it's almost as mild as a sweet pepper. It's delicious to say the least!
7. What should at-home chefs keep in mind when experimenting with blueberries in savory dishes?
Wear an apron – while blueberry's pop of color is a positive quality, you also don't want that bright purple hue all over you or your kitchen! Also, taste the blueberries so you know what to expect with the outcome of the finished product. If they are sweeter, then you might need to adjust – same thing if they are tart. The flavor can range, so know your berry.
8. Beyond the grill essentials, what is the most important cookout tool to have on hand?
I think the most important tool is a good thermometer, I use a digital thermometer so it speeds up my timing on temping. And of course, a good pair of tongs is essential too.
So now that Chef Dakotah has armed you with expert grilling tips and Blueberry BBQ Sauce inspiration, we want to see your fresh take on barbecuing with blueberries. Tag us in your bluetiful creations on Instagram all summer long!
Looking for other cookout ideas? Try our Grilled Chicken with Blueberry Relish or Blueberry Turkey Burgers, topped off with an ice-cold Pink Blueberry Lemonade. On a salad kick? We're big fans of this Grilled Peach and Blueberry Salad. #yum