If you're like us and spent your summer in the fields of your local U-pick farm, hitting a food festival, or farmers' market each Saturday, you may be wondering how to extend the life of that glorious stockpile. One of our favorite ways is by turning them into preserves and jams, because not only do they taste delicious on just about anything, they're convenient to keep on-hand, and can even make great gifts for the holidays. If DIY preserves isn't your jam, not to worry. Check out our tips for how to properly freeze and store your blueberries so they last for up to 10 months, in addition to our frozen recipes section.
For those who are jam-fans, look no further, because we've compiled this selection of our favorite sweet AND savory recipes, that can be used on anything from your Saturday morning scones, to cocktail party charcuterie and crostinis.  Whatever the occasion, we have no shortage of recipe ideas to help inspire you and your bunch.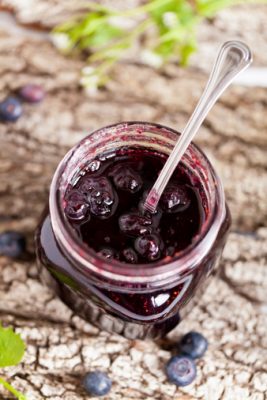 Blueberry Chutney with Almonds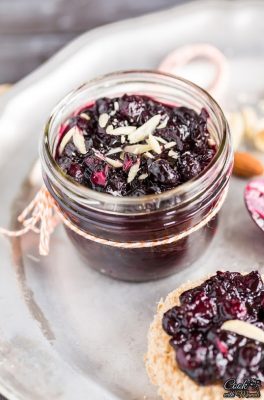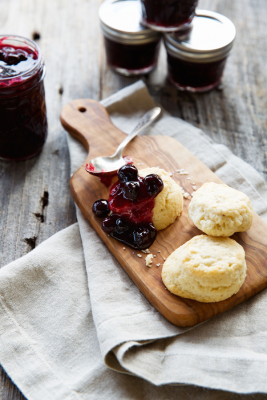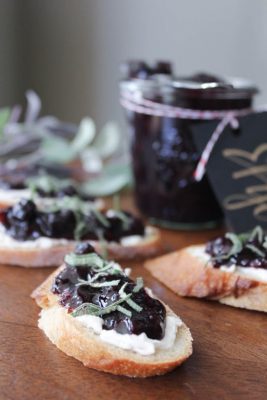 With back-to-school craziness and the holidays just around the corner, you can preserve your positively bluetiful summer with all these delicious recipes. Whether you're changing up your go-to PB&J or creating a charcuterie board for your next gathering, these recipes will add a unique, homemade touch to any dish. Planning to try one (or all if you're an over-achiever)? Be sure to tag us on Facebook and Instagram so we can see your lovely creation!