Recipe sourced from Dishing up the Dirt
What do you get when you blend up frozen blueberries, bananas and basil? A deliciously fresh way to kick off the weekend! That's why we're making this Blueberry Basil Power Smoothie for today's Smoothie Saturday. Nut butter, maple syrup and flax seeds give an extra boost to juicy blueberries and sweet bananas, and a hint of fresh basil adds a fragrant punch.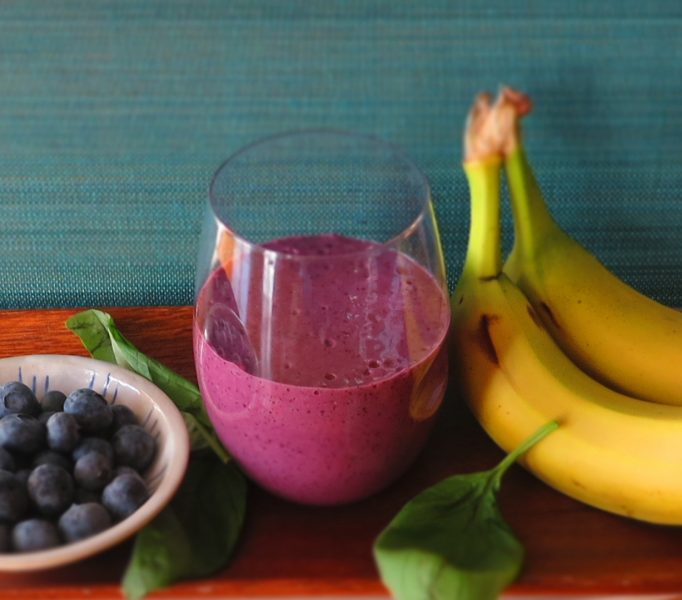 2 frozen bananas
2 cups frozen blueberries
A small handful of fresh basil leaves (about 10 leaves)
2 tablespoons nut or seed butter (sunflower, almond, peanut, cashew, etc.)
1 tablespoon pure maple syrup
2 tablespoon ground flax seeds
2+ cups unsweetened almond milk (or milk of choice)
Place all ingredients into a high speed blender and process until smooth. Add more liquid as necessary.
Use this recipe as a guide. Adjust measurements and ingredients as necessary
Serves 2