Craving chocolate? There's no reason to deny yourself that pleasure! We love the idea of pairing chocolate with everyone's favorite little blue dynamos. Notes of cinnamon and nutmeg bring blueberries and cocoa together for one decadent drink – that's why we're celebrating this Smoothie Saturday with a Chocolate Blueberry Smoothie!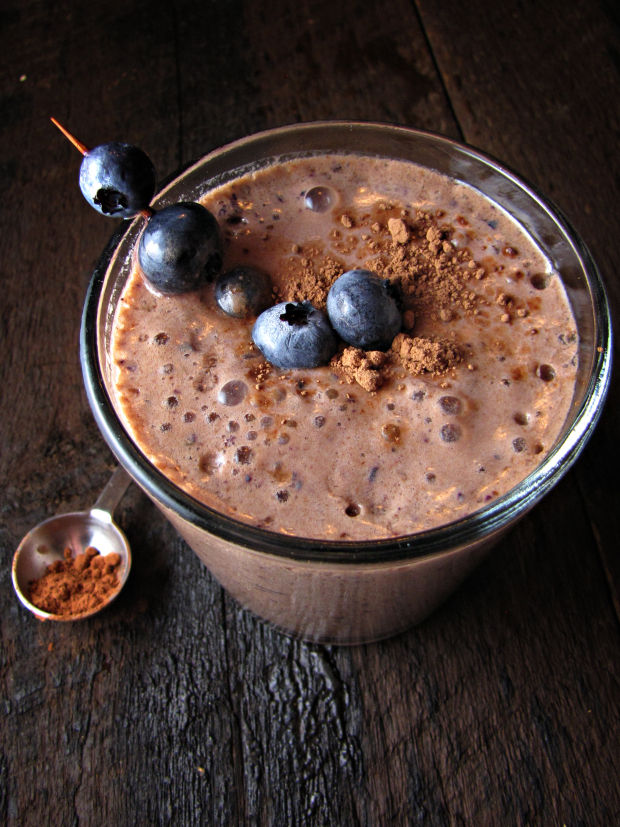 Adapted from Lucid Food. Recipe sourced from Katie At The Kitchen Door
1 cup frozen blueberries
2 teaspoons cocoa powder
1 cup milk (of your choice)
1/4 teaspoon vanilla extract
1 dash ground cinnamon
1 dash ground nutmeg
2 teaspoons maple syrup (or agave)
Blend all ingredients together until smooth. If desired, strain through a fine-mesh strainer into a glass for a smoother texture. Garnish with a few whole blueberries, and serve immediately.
Yield: 1 serving