Mealtime Tips & Inspiration
Ah, mealtime. The most delicious time of day – and, sometimes, the most stressful. Just remember: even on the tough days, you've got this! Take a deep breath, then check out these tips for prepping and packing meals, all designed to bring a boost of blue and a measure of calm to your day.
---
Meal Prepping 101
Some parts of meal prep are simple – like blueberries, which you can just rinse and eat or pack for a quick, filling snack or part of your meal. Others can feel overwhelming. How do you come up with a new plan, week in and week out? Our answer is that you do your best, be kind to yourself and find what works for you and your family. Here are a few tips from our experts to get you started.
Figure out which recipes you love the most – new and old – and master several of them. Make them part of your regular routine, alternating from week to week so they're exciting every time.

Finding your go-to dishes doesn't mean they need to stay exactly the same – look for swaps that will keep the flavor fresh and your interest piqued. For example, switch up the nuts, grains or greens in a bowl for variety. Take your favorite sandwich fixings and try them in a lettuce wrap or on crackers. Add blueberries and other fruit to a savory dish for a pop of sweetness.

Make-ahead dishes can be more than casseroles or heavy dishes. When you're prepping fresh fruits and vegetables for the kids' lunches and snacks, set aside some for yourself for salads, sandwich toppings and snacks.

Get the most out of your time in the kitchen by combining recipes that use the oven with no-bake treats, increasing what you can accomplish simultaneously.
You'll Never Get Bored with Blueberry Boards
Charcuterie boards make a satisfying, simple-to-assemble meal or snack, for yourself, your family or your next party. Switch up the fixings to match your mood – or the season – but always top off with a delicious boost of blue.
Blueberry Boards for All Seasons
Blueberry Brunch Boards 3 Ways
Packing Lunch for Your Bunch
Dr. Sonali Ruder, DO, is a board-certified Emergency Medicine physician, trained chef, mom, cookbook author, and to top it all off, she served as a "Blue Crew" member alongside other blueberry-loving health professionals. She has four tried-and-true tips for packing lunches that fill kids up, fuel their day and don't get tossed in the trash.
Let kids help: One of the best ways to get your kids to eat the lunch you pack is to get them involved in the process. Take them shopping with you and let them choose nutritious ingredients. Then give them tasks and options as you prep and pack lunch.

Pick your lunch boxes wisely: Bento-style lunch boxes have several different portioned compartments that are all easily visible and accessible. They make it easier for adults to pack a well-balanced lunch – and for kids to get to all the food, especially preschoolers.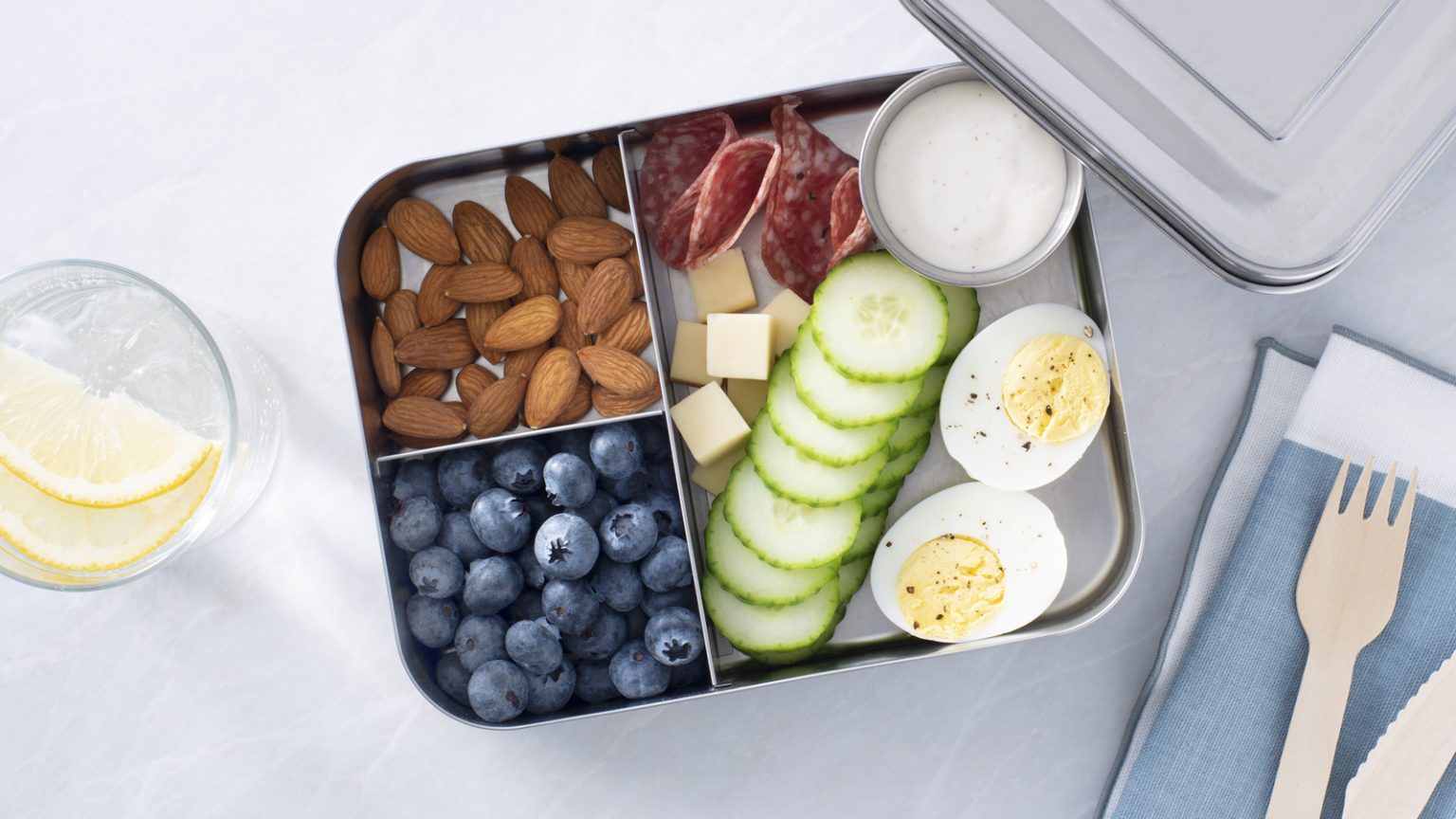 Find a good balance: The ideal lunch will be filling and full of nutrients, giving kids energy to get through their day. Try to include whole or bite-sized fruits (such as blueberries, honeydew melon, clementines); vegetables (broccoli florets, carrot sticks, cherry tomatoes); proteins (meats, beans and nut butters); dairy (milk, yogurt or cheese); and grains (try to make at least half of their grains whole grains like whole grain bread, crackers and granola bars).

Make it pretty: Kids are a lot more likely to eat something if it's fun and colorful. Try simple touches like incorporating primary colors into their meal (think blueberries, apples and bananas), or cutting their sandwich into a fun shape with a cookie cutter.
"Blueberries are an ideal snack for the lunch box because they're tasty and nutritious … Plus, they are fun to eat, and require no peeling or chopping!"

---

Dr. Sonali Ruder, DO

"The Foodie Physician"