Is it a coincidence that "March" is also a command? We think not. This month tends to be a weird rollercoaster of not-really-New-Year, half winter, half spring and summer (yes, summer!) planning. And just when you start to feel you've got things under control, the clocks spring forward, your daily routine gets thrown out of whack and the month is just about over.
Food has the power to fuel us and make life easier, so as we wave goodbye to National Nutrition Month, we're setting you up for success as you wrangle the rest of your to-do list. Here are five tips from our dietitian experts on easy, enjoyable ways to get your daily fruit-fill. At least now you might feel you've got a handle on things. ?
1. Drink fruit at breakfast. Blueberries are a sweet, tasty and nutrient-rich addition to your smoothie. Give it a go with this Blueberry Oat Smoothie.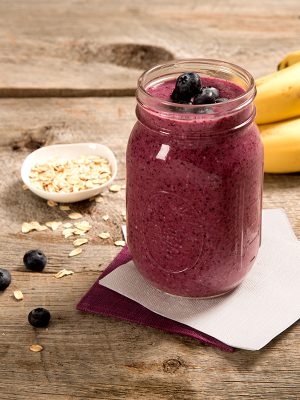 2. Plan ahead. Prepare this Blueberry Greek Salad In A Jar the night before for an easy grab and go lunch.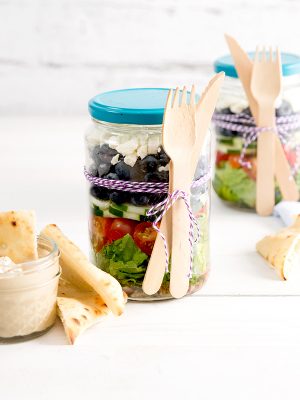 3. Simplify your prep with frozen. Keep frozen blueberries as a freezer staple. Available all year, they are frozen at the peak of freshness, locking in their healthy goodness, and last up to 10 months. And, did you know that frozen blueberries contain the same vitamins and minerals as fresh blueberries?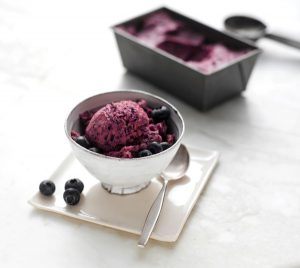 4. Snack Smart. Triple Citrus Blueberry Frozen Yogurt Cups are a deliciously simple way to help meet your dairy and fruit servings for the day. Bonus: they're perfect for kids!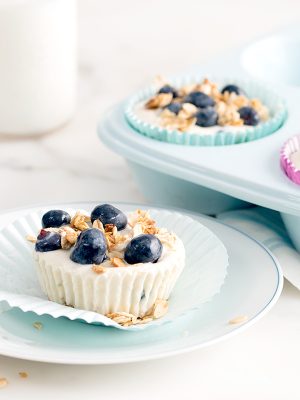 5. Get creative. Blueberries inspire endless possibilities, so think outside the pancake! These Blueberry Almond Chicken Salad Lettuce Wraps are a fun meal-prep recipe and a tasty way to brighten up a lunchtime classic – and your day.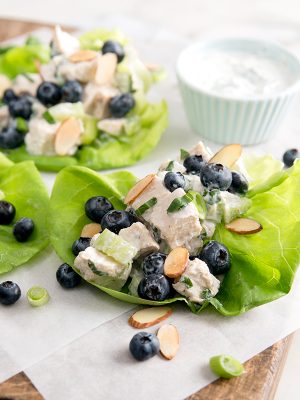 Blueberries are a good source of fiber and contain just 80 calories per cup. With zero stemming, seeding, peeling or chopping needed, you're out the door faster, so you can tackle that list faster and enjoy a positively bluetiful day.
Interested in finding out more about the health benefits of blueberries? Check out our blueberry nutrition page and follow us on Pinterest for more recipe inspiration.