Summer honestly couldn't get here soon enough. That's right, this week marks the *official* start of summer! That means it's time to get outdoors – safely, of course – and have some fun in the sun … or shade. You do you. All we know is that after spending a lot of time at home, it's time to enjoy some fresh air and maybe a change of scenery. We've got several ideas to get the season off to an appetizing start.
First things first: shout-out to all the fresh fruits and veggies summer brings. If you love to cook or bake, this is truly your moment! One activity that will help fill up your fridge: blueberry picking at one of your local U-Pick farms. How often do you get to have your fun and eat it, too? You should bring the whole family – and clothes you don't mind getting a little colorful. Just check with your local farm about operating hours and remember to follow CDC guidelines for health and safety. With your haul, you can make some of these yummy recipes that pair perfectly with all your summer adventures.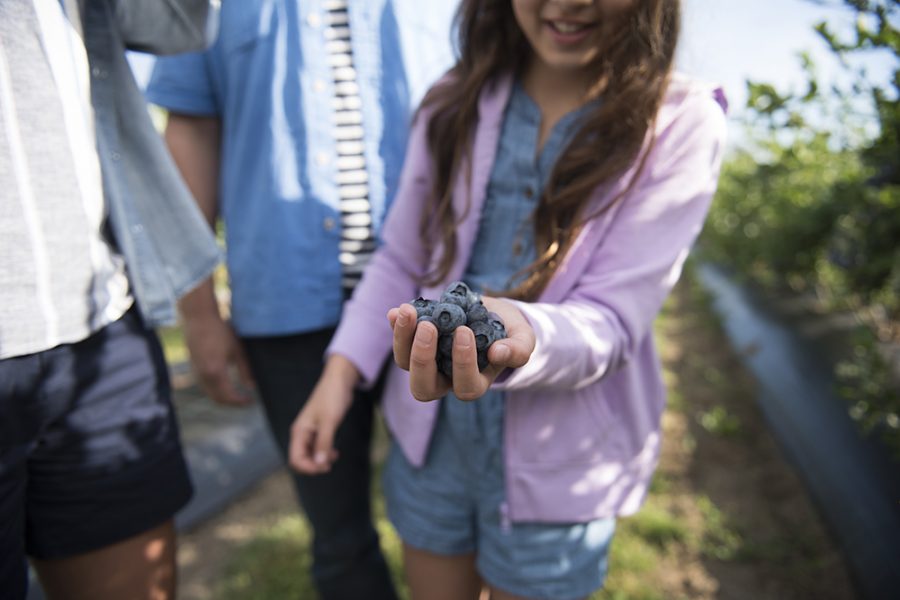 Getting active
Hiking, biking, swimming and sailing … oh my. Whether you're out on the water or keeping your feet firmly on the ground, you need to stay fueled up on a busy day. Try these tasty, packable snacks to stave off the hanger and keep your crew on the sunny side.
Enjoying a picnic
Why is it such a thrill to eat somewhere other than your own table? Let's not overthink it … especially during National Picnic Month! Just enjoy a meal al fresco at your favorite park, campground or outdoor space. These dishes are oh-so-refreshing on a hot day.
Celebrating in style
Maybe you've got a birthday, anniversary or graduation to commemorate. Maybe you're just excited to see people a few feet away instead of on a screen. No matter what the occasion, it's time to fire up the grill and get the cookouts going. Give these crowd-pleasers a try!
For even more sunny, seasonal inspiration, don't forget to check out our Pinterest page and follow us on Instagram. We hope you have a safe, healthy and delicious summer!