Let's admit it…the holidays can be are stressful. Yes, we look forward to the time spent with family and friends, but this also means get togethers galore! And no matter how much fun they are, parties require a little extra work. That's why we're highlighting our easiest recipes (that still feel uniquely special) and a perfectly paired cocktail to bring out the flavor in each. Because let's face it, most nights a simple salad will do, but it's the holidays, so it's time to show off your culinary genius.
Appetizers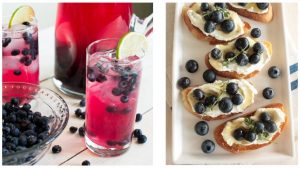 Since you may be dusting off your cooking skills from last holiday season, try a simple bruschetta…with a blueberry twist. Pair it with this sparkling lime tequila punch for a flavorful start.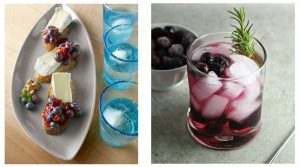 Not a fan of tequila? Serve a blueberry cranberry relish with a baguette or crackers and pair with this blueberry winter smash.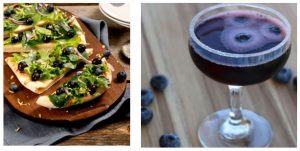 And because every good party has at least a couple of tasty apps, whip up this blueberry salad flatbread. It looks like a pizza, is fresh like a salad and makes for an appetizer that will go quick. Pair it with a bubbly blueberry bellini.
Entrée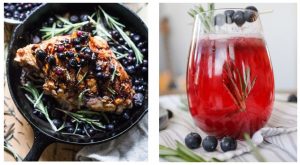 If you got stuck bringing an entrée to a potluck or hosting the party at your place – don't fret. This roast turkey with blueberry balsamic glaze will leave your guests' mouths watering and their plates cleared. Sip on this blueberry fig sparkler while you admire your culinary creation.
Dessert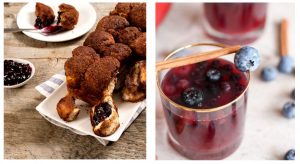 Finally, time for the sweetest pairing of all. Let this blueberry cinnamon pull apart bread melt in your mouth and wash it down with a blueberry brandy cider to enjoy all the flavors of the season. We promise everyone will be asking you for the recipes…grandma included!
Want to know which cocktail or mocktail is best for you? Take the survey, then try your favorite recommendations (or try 'em all). Just be sure to snap a pic and tag us on Instagram @LittleBlueDyanmos. Happy sipping!