Guest Blog by Mackenzie Burgess, RDN
We all July is National Blueberry Month, making it the perfect time to grab a boost of blue! Whether you're trying to get back into a routine, pack smart for road trips, or have snacks ready to go for traveling—we've got you covered! Here are 16 blueberry-inspired recipes you can meal prep for breakfast, lunch, dinner, and snacks. 
Breakfast: Chia Seed Pudding
How to Make It: If you haven't heard of chia pudding, you're in for a treat. It's seriously so easy to make. Simply blend blueberries and almond milk with chia seeds, then let sit for 30 minutes or overnight. This time allows the chia seeds to absorb the liquid and thicken into pudding! Then, layer with colorful fruit and top with protein-packed Greek yogurt. Try meal prepping a large batch to eat on repeat throughout the week. Grab the full recipe here. 
Nutrition Benefits: Unlike store bought puddings, this blueberry chia seed pudding contains little to no added sugar. It also calls for a handful of nourishing ingredients that contain fiber, calcium, and vitamin C. 
 Other Breakfast Recipes To Try: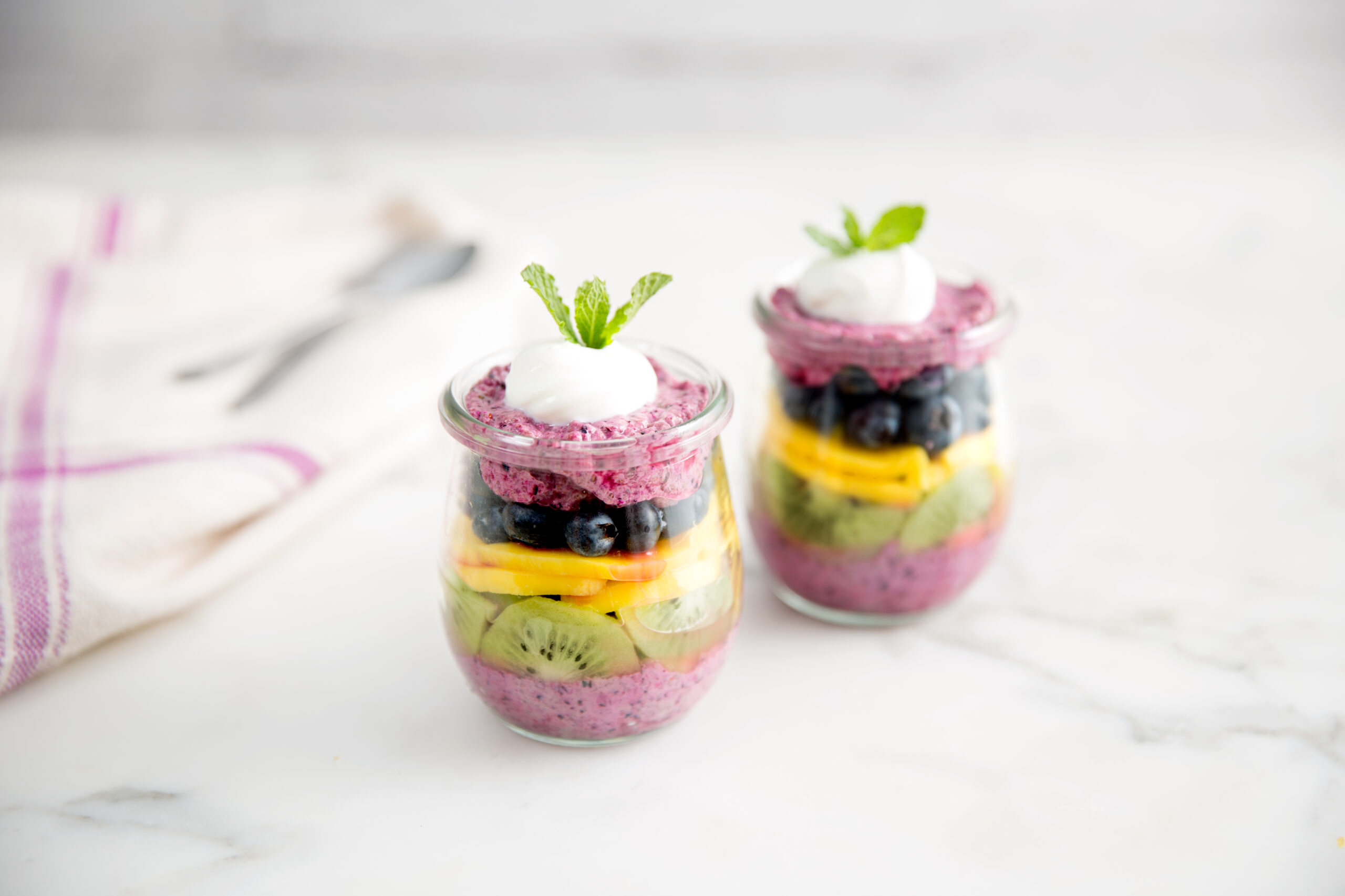 Lunch: Chickpea Salad with Blueberries
How to Make It: This is the ultimate make-ahead salad—perfect for camping, BBQs, and summer gatherings. Simply toss together chickpeas, quinoa, colorful veggies, blueberries, and a homemade vinaigrette. Grab the full recipe here.
Nutrition Benefits: This chickpea salad contains a rainbow of colors. All these colors represent different phytonutrients that help keep us healthy. For example, blueberries contain "anthocyanins," plant compounds that give blueberries their beautiful blue color. Research shows that the anthocyanins present in blueberries (163.3 mg/100g) may help to improve mild cognitive performance in older adults. Carrots are packed with a type of pigment called "beta-carotene" which is converted to Vitamin A in the body. Vitamin A is important for vision as well as keeping our immune system strong.
Other Lunch Recipes To Try: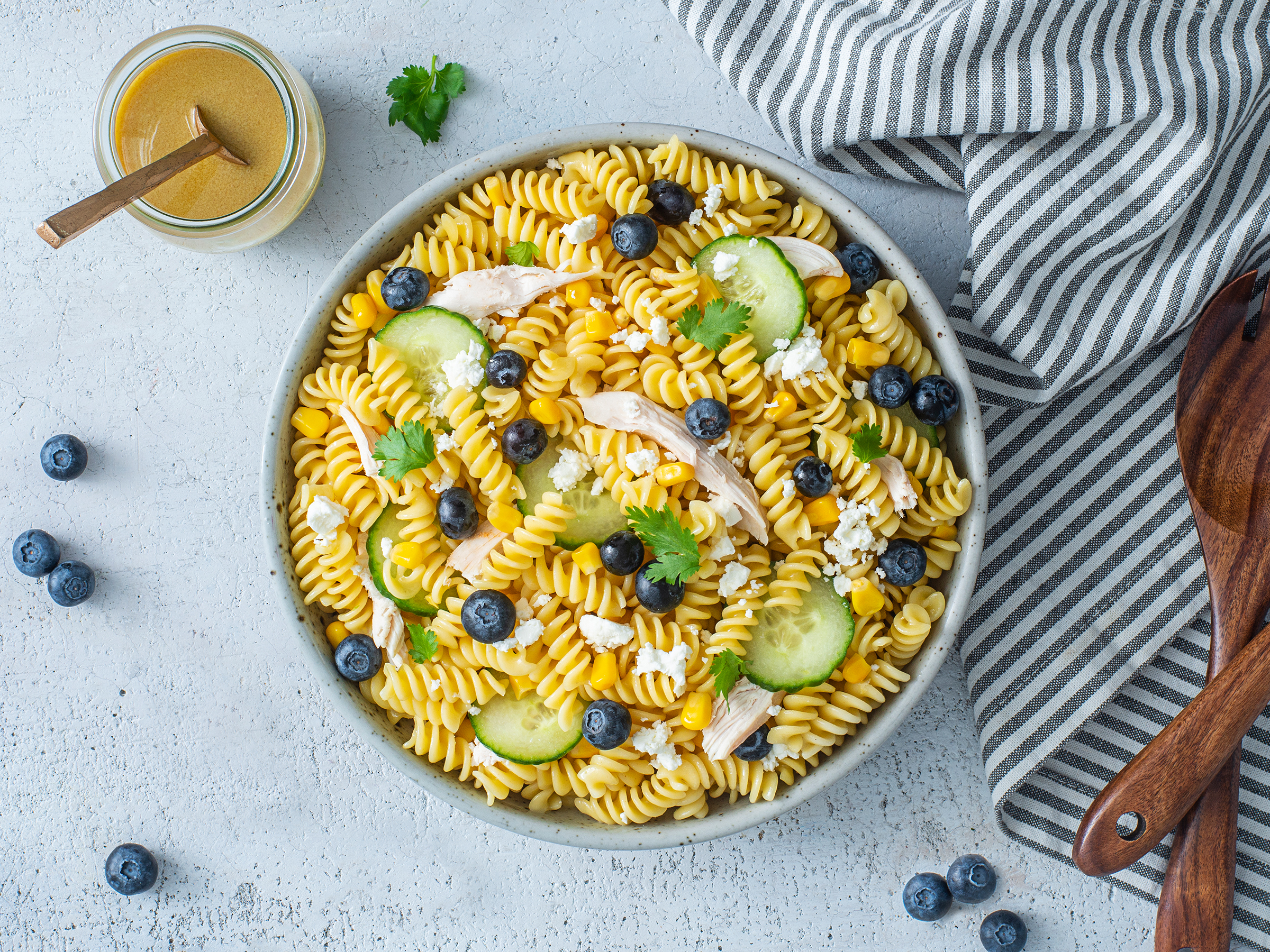 Dinner: Chicken Satay with Blueberry Ginger Sauce
How to Make It: This recipe requires a bit of planning ahead since the chicken is marinated in a savory peanut sauce before grilling. You can also make the blueberry ginger dipping sauce ahead of time. Simmer ingredients like fresh blueberries, soy sauce, and ginger in a pan until thickened. If you end up with extra sauce, feel free to freeze it or eat with other meals like pork tenderloin or crispy tofu. Grab the full recipe here.
Nutrition Benefits: This recipe contains 27 grams of protein per serving, making it a super satisfying meal option. It's important to get plenty of protein in the diet as it helps with muscle recovery and allows us to feel fuller longer. 
 Other Dinner Recipes To Try: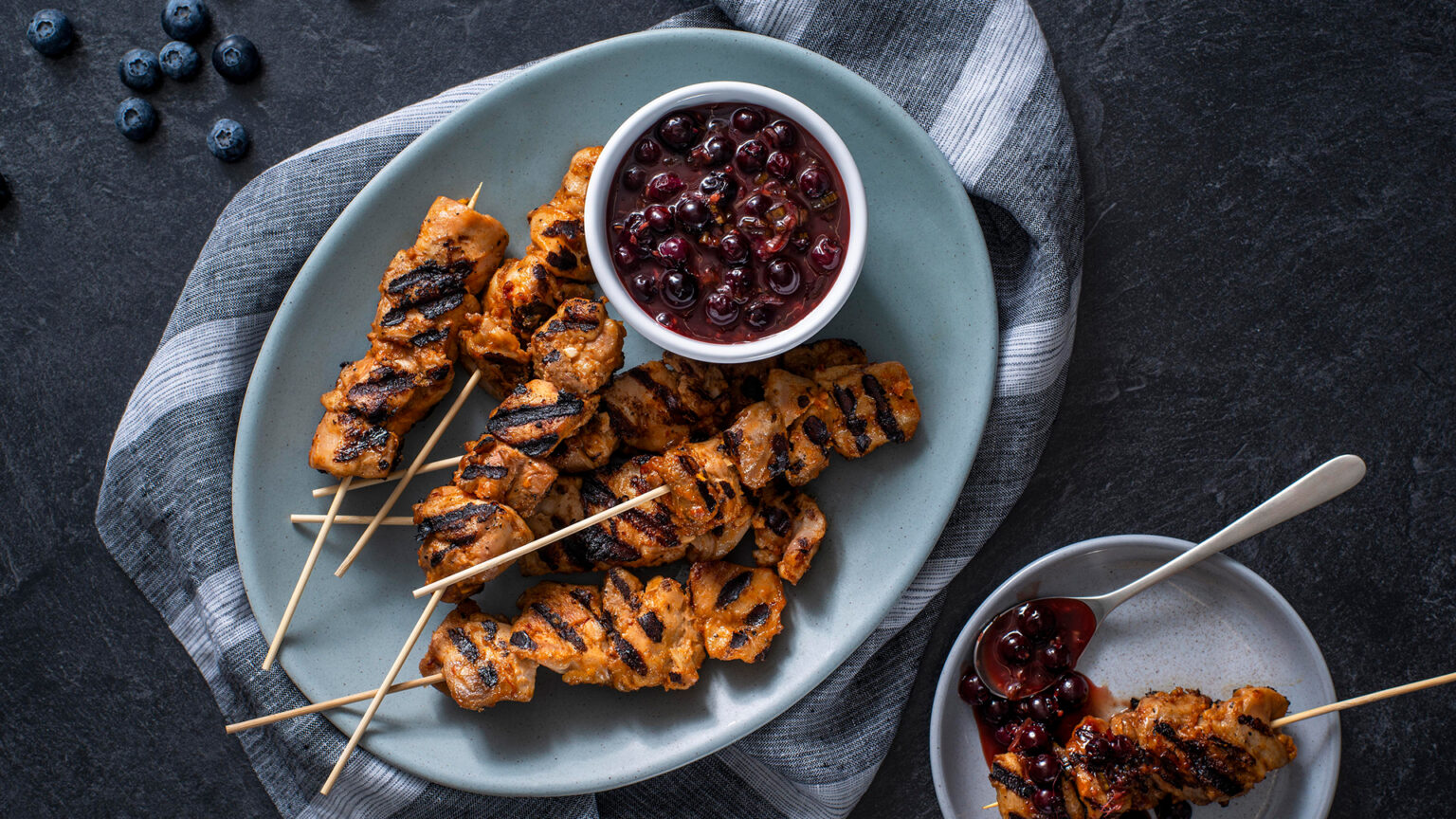 Snack: Blueberry Energy Balls
How to Make It: Skip the store-bought bites and bars and make your own at home. Blend together blueberries, dates, oats, and almond butter until smooth. Then, roll into balls and store in the fridge as an easy snack. These balls are also perfect to freeze then throw in your bag for hikes or long flights. Grab the full recipe here.
Nutrition Benefits: Each blueberry bite packs in a healthy dose of plant-based protein and dietary fiber. Fiber is especially important for digestive health and satiety. 
 Other Snack Recipes To Try: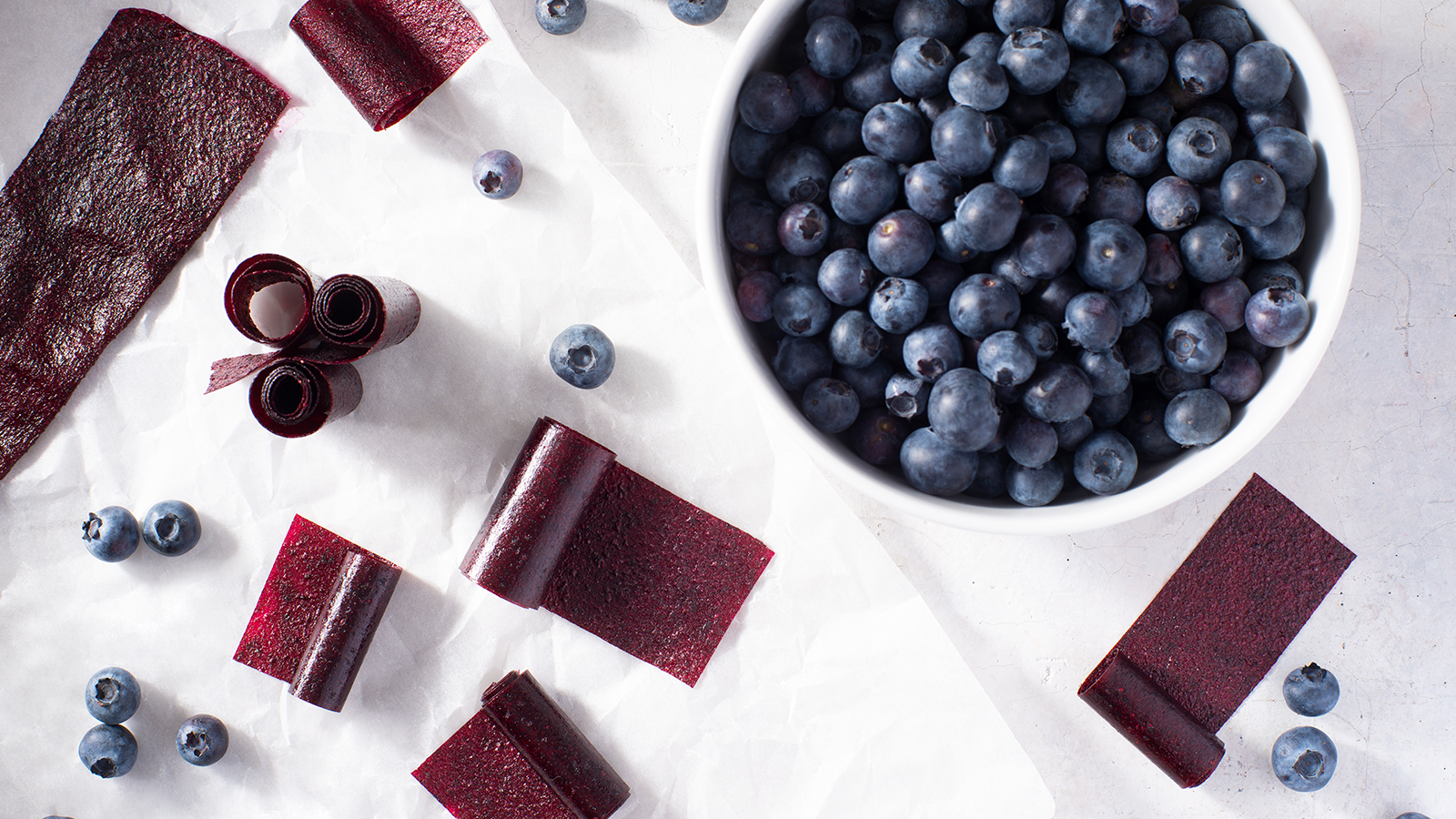 ---
Put these learnings into practice and grab a boost and GIVE* a boost with blueberries for National Blueberry Month! *You can help kids in need by sharing how you enjoy blueberries on social media. For each post you make tagging @blueberries in July, the U.S. Highbush Blueberry Council will donate $1 to No Kid Hungry. Join this meaningful 31-day challenge to feel good – and do good – with blueberries!