Love blueberries? We do, too. They're delicious, nutritious, and oh-so-versatile. If you're looking for new ways to enjoy fresh, frozen, and dried blueberries, we have you covered. Cue the Blue Crew. These six registered dietitians and health professional ambassadors are harvesting new, blueberry-inspired blog posts, videos, social content, and recipes – just for you. Read on to learn more about each ambassador and get a taste of their favorite blueberry memories.
Kristamarie Collman, MD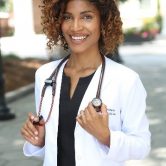 Dr. Kristamarie is a double board-certified, Family Medicine physician, and author of "Glow Up Your Life: The Rx for Looking and Feeling Good from the Inside Out." Leveraging her professional background in medicine paired with a natural flair for beauty and style, Dr. Kristamarie takes a holistic approach in helping women to enhance their lives while feeling empowered about their health. She is currently the founder and CEO at Prōse Medical and Wellness, a solo practice in Orlando, Florida offering comprehensive primary care and wellness services.
Beyond the doctor's office, Dr. Kristamarie is a vivacious social media influencer and content creator that has captured the hearts of thousands around the country with her inspirations pep talks, wellness, and beauty advice. In addition, she is the co-founder of Young Ladies Watching, a non-profit organization empowering underrepresented women pursuing healthcare-related careers.
Maya Feller, MS, RD, CDN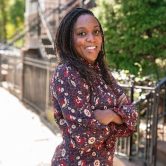 Maya is a registered dietitian nutritionist and nationally recognized nutrition expert. In her practice, she provides medical nutrition therapy for the management of and risk reduction of non-communicable diseases. Whether addressing the nation or working one on one and with groups, Maya believes in providing nutrition education from an antibias patient-centered, culturally sensitive approach, and is dedicated to promoting nutrition education that helps the public to make informed food choices that support health and longevity. She's also the national nutrition expert on Good Morning America, GMA3: What You Need to Know and more, and author of "The Southern Comfort Food Diabetes Cookbook: Over 100 Recipes for a Healthy Life."
Andrea Mathis, MA, RDN, LD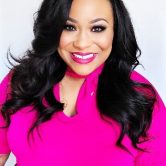 Andrea is an Alabama-based Registered Dietitian Nutritionist and owner of the healthy food blogs, Beautiful Eats & Things, and Little Eats & Things. After completing her graduate studies at the University of Alabama, Andrea worked in several different healthcare settings including clinical, public health, and long-term care. Andrea believes in achieving optimal health by incorporating healthier eating habits into your lifestyle and making healthy eating fun! When she's not running after her two toddlers, she enjoys creating content to encourage self-love and promote body positivity.
Maggie Michalczyk, RDN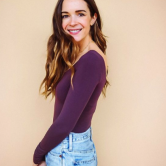 Maggie is a Chicago-based registered dietitian who specializes in millennial nutrition with a focus on helping women feel confident in their food choices, having less stress around healthy eating and loving their bodies. Through her blog and Instagram Maggie strives to demonstrates that healthy choices can be just as fun as they are nutritious. Maggie is a nationally recognized dietitian featured on GoodMorningAmerica.com, mindbodygreen, Women's Health and more. When she's not baking up something delicious, Maggie loves exploring the food and fitness scene in Chicago and walking her dog, Pumpkin.
Lisa Mosconi, PhD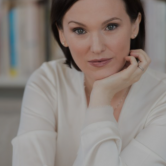 Dr. Mosconi is the Director of the Women's Brain Initiative and Associate Director of the Alzheimer's Prevention Clinic at Weill Cornell Medical College/NewYork-Presbyterian Hospital, where she serves as an Associate Professor of Neuroscience in Neurology and Radiology. She is also an adjunct faculty member at the Department of Psychiatry at New York University (NYU) School of Medicine, and the Department of Nutrition at NYU Steinhardt School of Nutrition and Public Health. Dr. Mosconi is passionately interested in how risk of memory loss and Alzheimer's disease can be mitigated, if not prevented, through the combination of appropriate medical care and lifestyle modifications involving diet, nutrition, physical and intellectual fitness. She has published over 100 peer-reviewed papers in prestigious medical journals and her work has been presented at over 80 international conferences.
Mary Ellen Phipps, MPH, RDN, LD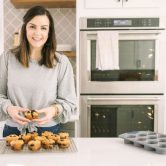 Mary Ellen is a Houston-based registered dietitian, blogger and cookbook author. As a person living with type 1 diabetes, she knows firsthand the impact food has on how we think, feel, act and move. She strives to make food easy and fun again for people with all types of diabetes and other chronic health conditions, and uses both her professional expertise and personal experience to reduce stress and fear around food, and help people find joy in the kitchen again. You can catch Mary Ellen on Houston-area TV stations sharing helpful nutrition tips, news and recipes. She is also a contributing writer, recipe developer and content expert for several leading health and wellness organizations. Check out her cookbook, "The Easy Diabetes Cookbook," anywhere books are sold!