Been craving some freshness this winter? You're in luck! Frozen blueberries are available all year long and can add a pop of flavor and nutrients to your daily diet without all the hassle. There's no cutting, pitting or peeling, and a cup is only 80 calories and provides 4.2 grams of fiber, keeping you feeling full and ready to take on the day.
Throw a handful of frozen blueberries into a blender and you're on your way to a delicious smoothie complete with a powerful boost of nutrients. Here are our top 5 favorite blueberry smoothies:
Blueberry Basil Power Smoothie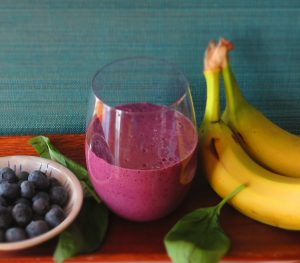 This sweet smoothie is a favorite on-the-go option for weekday mornings. The blueberries, seeds and maple syrup combine to pack it full of awesome nutrients while the basil leaves and bananas add a wonderful touch of freshness.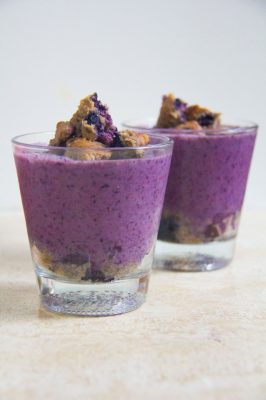 Breakfast food enthusiasts rejoice! Take one sip and it'll taste just like you're biting into a fresh blueberry muffin.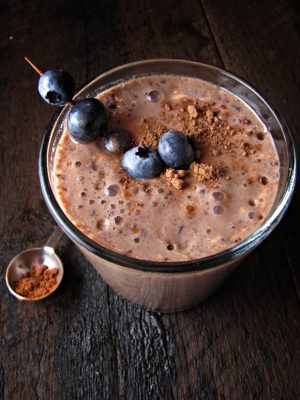 A little indulgence now and then is a good thing and this smoothie will surely satisfy those late-night chocolate cravings. The vanilla, cinnamon and nutmeg give it a great mix of wintery aromas while the blueberries deliver the fresh and fruity flavor.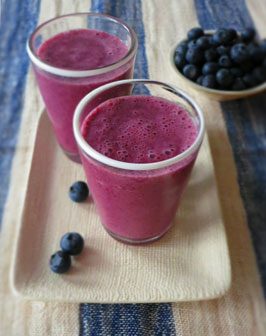 Don't let the delicious taste of this smoothie fool you – it only has 4 ingredients and takes just a couple minutes to whip up!
Blueberry Coca Smoothie by Tropical Smoothie Café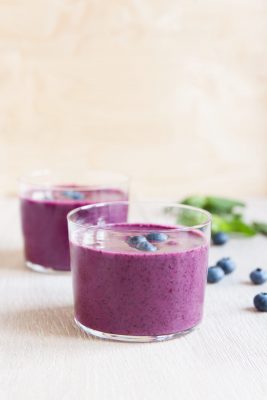 The variety of fruit flavors combine with the cocoa powder for a smoothie you won't be able to put down!
Share your favorite smoothie recipes with us on Facebook, Twitter or Instagram and check out all the unique ways you can incorporate frozen blueberries in your diet this season – from savory entrees to sweet desserts.