Women's History Month is a time to look back on all the accomplishments and successes of those inspirational women who changed the course of history. And there's one courageous woman who transformed the world of agriculture, and put blueberries on tables nationwide, in a time when the industry was dominated by men.
Her name is Elizabeth White and she was the first farmer to cultivate blueberries for commercial sale in 1916, which makes 2016 the 100th birthday of the blueberry. In 1911, Elizabeth teamed up with a USDA botanist to identify wild plants with the most desirable traits, crossbreed the bushes and create vibrant new blueberry varieties. One hundred years later, Elizabeth's great-nephew's farm is still  cultivating the oldest field of 'Elizabeth variety' blueberries, contributing to this beloved, American-born  industry.
Here's a look back at her life's successes in photos: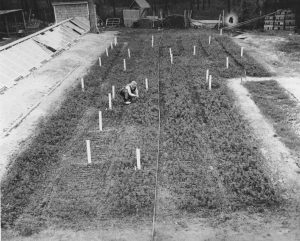 Elizabeth propogating a field of young plants.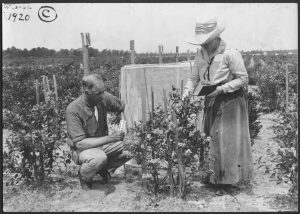 Elizabeth working alongside USDA botanist Frederick Coville.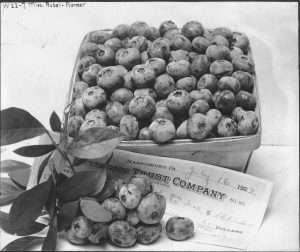 A look at the one of the first commercial crops of blueberries.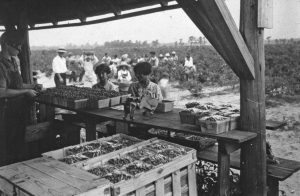 The Whitesbog-area farm stand where Elizabeth and others sold the farm's blueberries to local families and friends.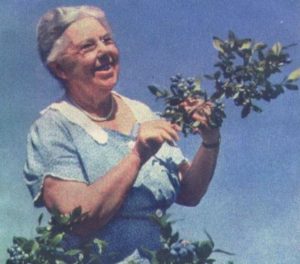 True to her nickname, the "Blueberry Queen" examines the blueberry bush to make sure it's time for harvest.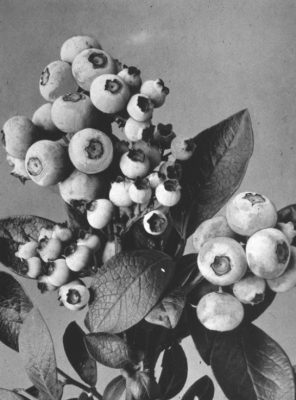 One of the first documented photos of cultivated blueberries from Elizabeth White's farm.
Celebrate the blueberry's native roots by visiting the original blueberry farm in Whitesbog, N.J., or a blueberry farm near you.
To learn more about blueberries, check out our History of Blueberries page.
Source: Whitesbog Preservation Trust