Nothing – and we mean nothing – is sweeter than summer hours at work, spending time with the family and vacation. Sweet, sweet vacation. But what makes our summer just a tiny bit sweeter is the assortment of fresh fruit available at our fingertips. Blueberries pair so well with other fruits and flavors, adding its special pop of sweetness and nutrition that may just give your family the edge in the neighborhood water balloon fight. They won't help with your aim, though. 😉
In celebration of summer and National Fresh Fruit and Veggie Month, here are our top 5 favorite treats that really are as sweet as they sound.
Blueberry Mango Nachos
Yes, you read that right. Might seem like a crazy combo but these blueberry mango nachos will blow. your. mind. Best served as a dessert or appetizer, the combination of fruit, cinnamon and mint is sure to make 'em a hit at your next summer get together.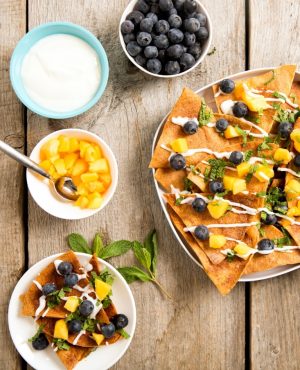 Blueberry Oatmeal Cookies
These have all the goodness of grandma's favorite recipe with the seriously delicious addition of fresh blueberries. Grab the family and make this sweet treat together, or bake a batch and surprise your neighbors with a few just for fun. Either way, your home will be left with the lingering smell of fresh baked blueberry oatmeal cookies. Now that's a win-win.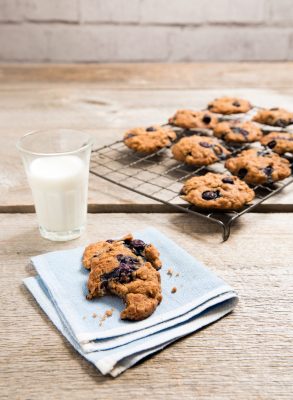 Blueberry Fruit Sushi
It's all the fun of sushi, without the raw or smoked seafood (meaning the kiddos won't think they're "icky"). Avocado, fresh blueberries, peaches and other fruit rolled into a little rice blanket makes for the most unique dessert at the party. Bonus: how fun is it to use chopsticks for dipping the blueberry fruit sushi in the sauce?!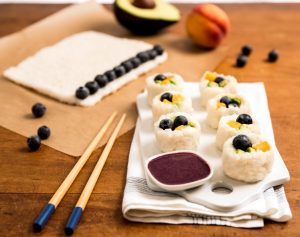 Blueberry Baked Donuts
We know, it does sound too good to be true but these little donuts fresh out of the oven filled with bursting blueberry flavor are going to be a dessert you're (actually) going to make again and again.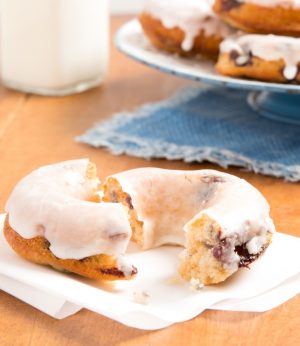 Blueberry Sorbet
This wouldn't be a true summer recipe roundup without ending on something icy and refreshing. Our fave? Nothing beats the heat like blueberry sorbet. The best thing about it is that there are only two (yes, two) ingredients so you can whip it up without a big grocery store trip.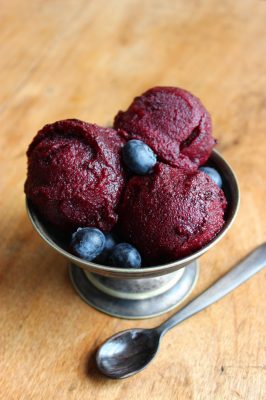 If you're really feeling the love, grab the whole family to make these sweet treats together for a bite size summer moment to remember. Sticky fingers, dirty dishes and smiles included.