When the days get cooler and the nights get longer, we turn to the star of the spice rack: cinnamon. With its sweet, woody flavor, cinnamon is the scarf to blueberries' mittens, a perfect pairing that wraps around you and warms you all the way through.
This holiday season, you deserve all the cinnamon-y goodness, from breakfast dishes worth waking up for to cocktails to wind down with. While blueberries and cinnamon are naturally a perfect pairing, by adding delicious, healthful blueberries into your day, you're also sneaking in extra fiber, vitamin C, vitamin K and manganese.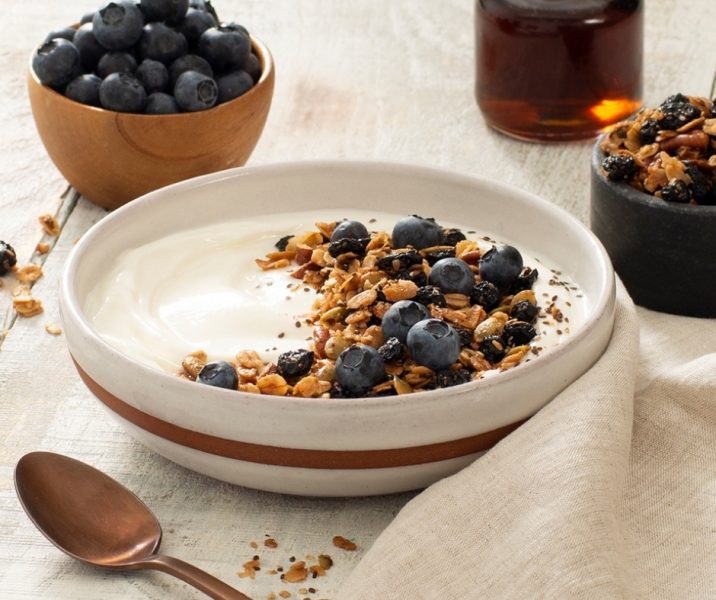 With this festive collection of recipes, we're here to enable one heck of a cinn-ful celebration in blue. You're sure to get rave reviews, whether you're sitting at the dining room table, enjoying on a patio (we ? outdoor heaters) or making drop-offs to enjoy from a distance. Happy holidays from our kitchen to yours!
Any Time is Snack Time
Spending a lot of time at home? Might as well make it yummy, with blueberry munchies you can make ahead to enjoy while working, learning or lounging. Soft, creamy or crunchy: take your pick!
Baked Goods to Go
Whether you're commuting out to your workplace or down the hall, these tasty treats are easy to take with you. Just bake and take bets on how long they last. (Our guess: not long!)
Breakfasts to Linger Over
When we say cinn-fully delicious … we're not kidding. These mouth-watering breakfast dishes are packed with flavor. Probably not your best bet for a workday (unless you want to be in work daze).
The Happiest Hour
Don't forget to enjoy your blueberries in a glass this season! Pick from this assortment of warm and chilled cocktails and mix up a new favorite. Festive glassware and garnishes optional—but encouraged.
On our Pinterest page and Instagram, you'll find more recipes and tasty tips for the holidays and every day. You can always share your kitchen adventures with us by tagging @blueberries – we'd love to see your cinn-spiration!