You never, ever need an excuse to eat blueberries. Let's just say that upfront. They're a deliciously healthy, everyday treat. But it is sunny summer, after all, and we are READY to do some celebrating. Good thing it's National Blueberry Month!
How will you observe this most bluetiful occasion? Toss a handful into a refreshing salad. Bake them into a drool-worthy cake. Mix up a satisfying smoothie. That's the beauty of blueberries: there's truly no limit to what you can do. Just buy 'em, eat 'em, love 'em! They make even the hottest summer days taste just a little sweeter. Check out some of our infinitely snack-worthy recipes and more tidbits about simple, healthful, delicious blueberries. ?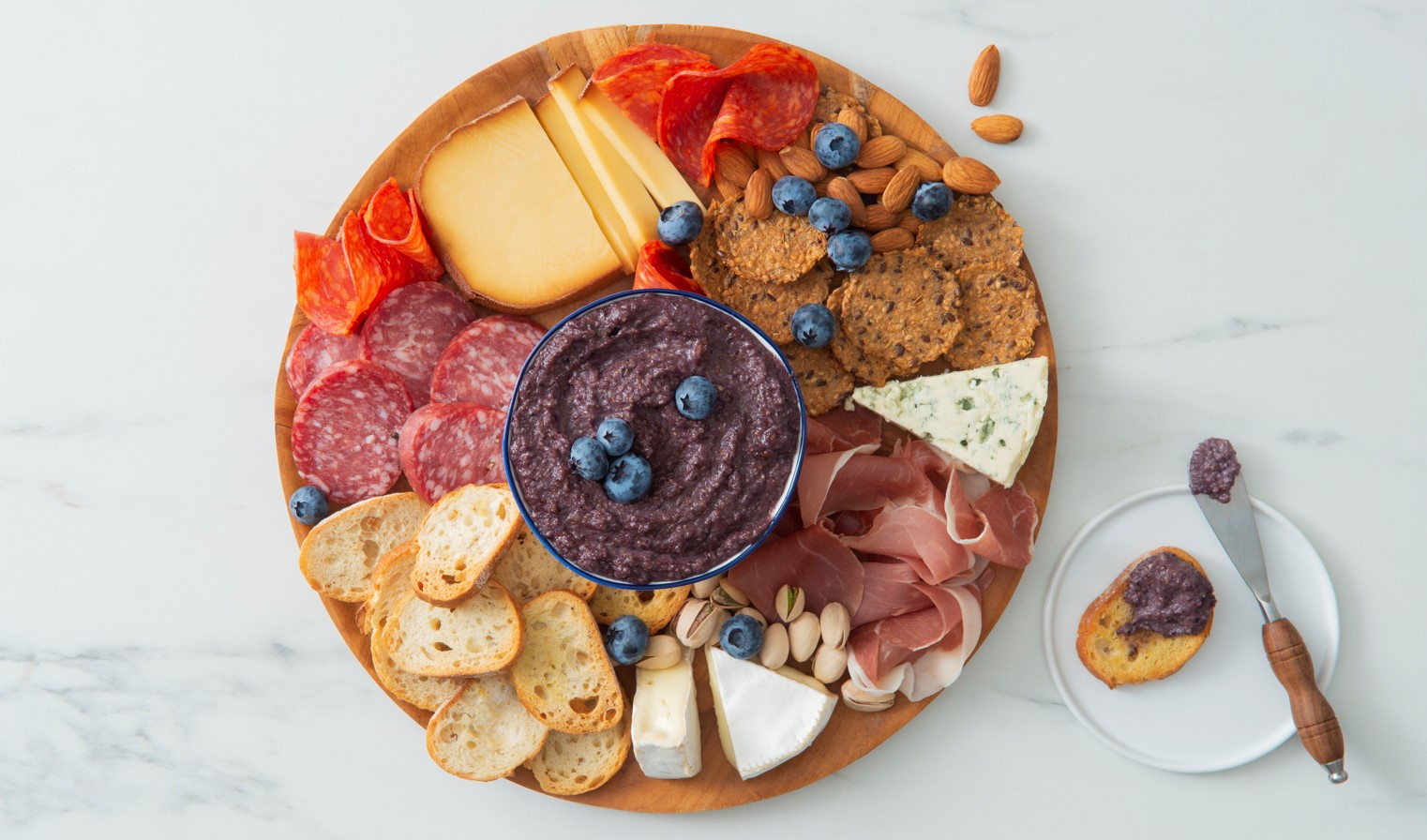 Healthy Goodness
Blueberries are the health heroes of your shopping list. First of all, they're a good source of vitamin C. Vitamin C is an antioxidant that supports strong immune systems. Boost that wellness whenever you can! And, at just 80 calories per cup, blueberries bring delicious taste with peace of mind. You can even take it one step further and add more fiber or protein to your day with these blueberry-fueled favorites.
Recipes rich in protein:
Recipes high in fiber:
Everyday Snack
No matter what your day holds, blueberries have your back. In a hurry? Grab a handful of blueberries to enjoy. They make a quick, packable snack for adults and kids alike. Blueberries are also made for pairing; try a handful with nuts, yogurt, granola, peanut or almond butter toast, cheese or a protein bar for a robust snack or mini-meal. Check out some of our favorites below – you can even add the ingredients directly to your shopping list from the recipe page!
Simply Delicious
Blueberries are the ultimate go-to you don't have to think twice about – just buy 'em, eat 'em and love 'em. Instead of hauling out the cutting board and special gadgets, all you need to enjoy blueberries is a quick rinse. (We're ALL about cutting down on prep work here!) Fresh, frozen or even dried, blueberries are great by themselves, but they're also primed to play a starring role in simple, tasty recipes. Try the featured favorites below, all just seven ingredients or less.
Make sure you're following us on Instagram to celebrate all things Blueberry Month with us, including fun recipe inspiration, special giveaways, and our brand new Instagram filters!