Blueberries are one of nature's greatest gifts. Thanks to our friends in South America, these wonderful little berries are at our fingertips all year long; while the domestic season wraps up toward the end of summer, imports from Chile and Argentina start flowing in during our winter months. This fruit has a whole lot to offer, and working them into your daily routine is as easy as pie. Here are some tips, tricks, and reasons why you should keep blueberries on hand, even in the chilliest of seasons:
1. Blueberries are versatile
Sure, they're great in oatmeal, cereal or parfaits, but blueberries go way beyond that. Toss them into hearty grains and vegetables to pump up a boring meal. A Blueberry-Wheat Berry Salad or Blueberry and Butternut Squash Couscous Salad makes for a savory side dish that is super satisfying and flavorful, and will impress at any pot luck!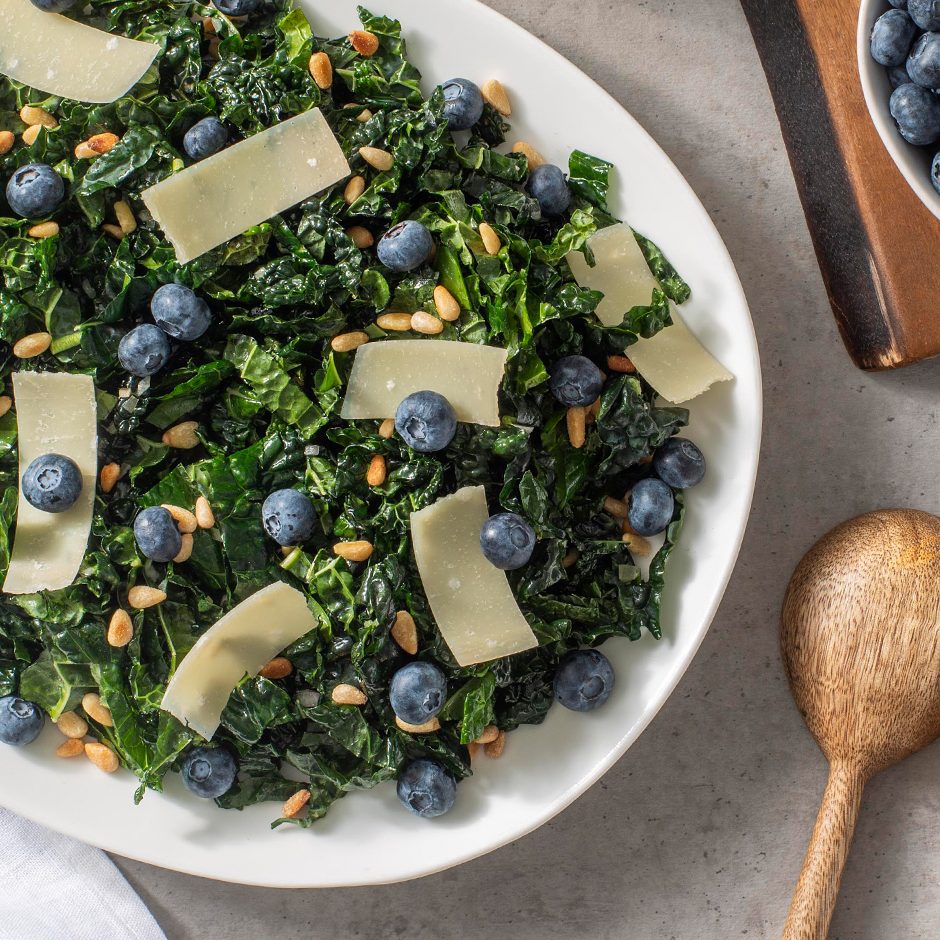 2. Blueberries, whether fresh, frozen or dried, are easy to use
While fresh blueberries are always available, other forms are just as accessible and easy to use. Keep frozen blueberries in your freezer so you can whip up a delicious dish, like this Apple Blueberry Crisp, at any time. Other forms, like dried, come in handy for smart snacking or cocktail nibbles – try this Blueberry Party Mix at your next seasonal gathering, or to tame your tummy between breakfast and lunch.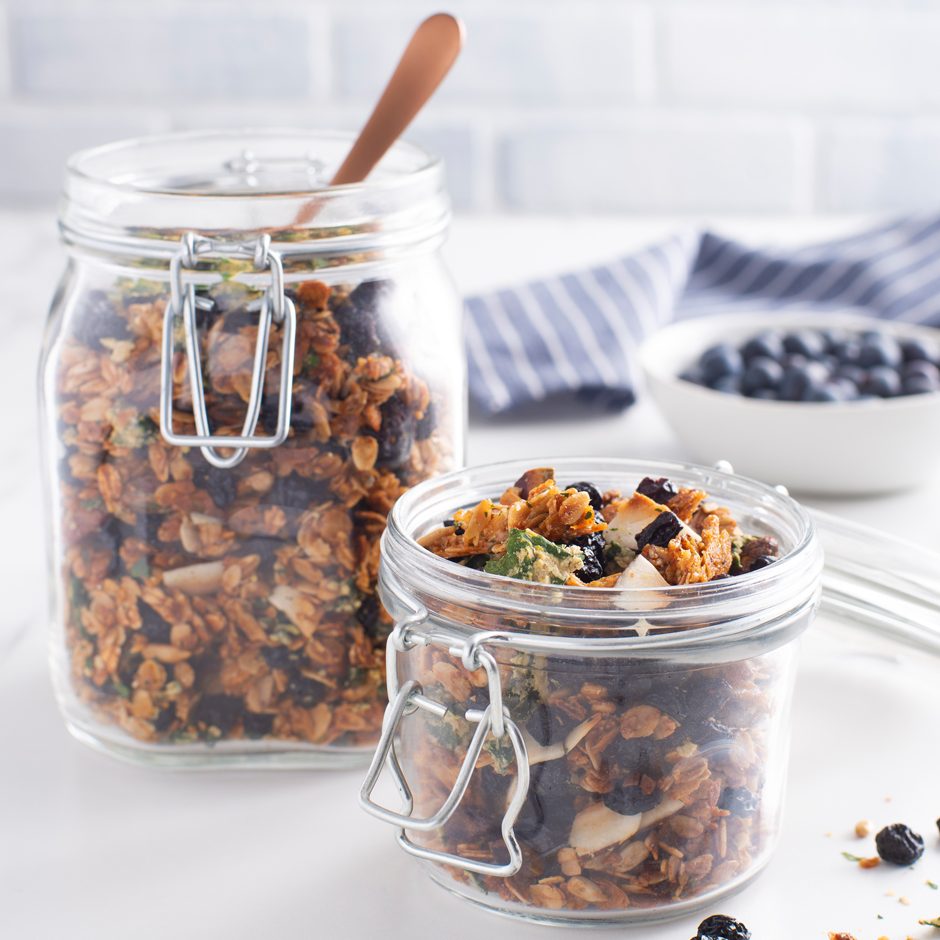 3.Blueberries are available fresh year-round…
…so use 'em! Blueberries complement a variety of dishes, from sweet to savory and breakfast to dinner (or dessert!), so get creative and take advantage of their fresh abundance. Many comforting winter recipes work beautifully with this fruit. A Blueberry-Cranberry Relish over Crostini is crunchy, creamy, juicy and fresh, and will be a crowd-pleasing appetizer at chilly get-togethers.
Get more blueberry recipes by visiting our recipes section, and sign up to receive new recipes and serving ideas down below.