Fall is the season of snug, and this year the consensus seems to be that we're all extra-ready for maximum coziness. Bring on soft sweaters, pretty leaves … and tasty treats! It's time to pair all the flavors of fall with delicious, healthful blueberries.
Whether you're sipping, snacking or just plain savoring, we can help you soak up the new season in so many yummy ways. In fact, you'd probably better stock up on fresh and frozen blueberries now, because you're going to want to try *all* the recipes. (Also … they're blueberries. No need to overthink it, just buy 'em, eat 'em, love 'em, right?) Read on and enjoy!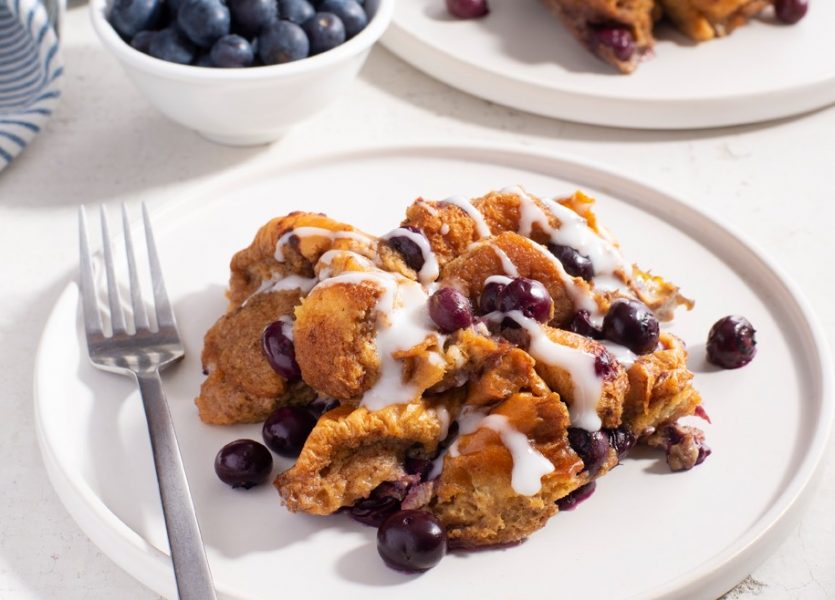 Raise Your Glass
As you celebrate the small wins or just take a moment to relax, these cocktails (and mocktail) keep the moment festive and flavorful. Blueberries add the perfect sweet-tart pop to cinnamon and ginger to create unmistakably autumnal vibes.
Make it Snackable
Sometimes you want to serve up a drool-worthy snack. Sometimes you need to assemble a quick meal with some oomph behind it. With these recipes, you can do both! Plus, blueberries are a good source of vitamin C and fiber, so they're the perfect addition to your plate. Try them at any time of day for just the right blend of sweet and savory favorites.
Start the Day Deliciously
A crisp fall morning calls for something that will fill you up – and fill you with joy. These hearty recipes will do just that, serving as the star of your next breakfast or brunch. If you're in that all-pumpkin-all-the-time frame of mind, we've got you covered!
Indulge Your Sweet Tooth
It's simple: you don't just deserve dessert, you deserve truly epic, memorable desserts. Now is the time to try recipes that deliver all the seasonal flair. We're not telling you to serve up ice cream on the side, but we're not not telling you either.
Follow our Pinterest page and Instagram for even more seasonal inspiration … and as you whip up delicious blueberry dishes for your autumn adventures, share with us by tagging @littlebluedynamos!