Fresh, Ready-to-eat Blueberries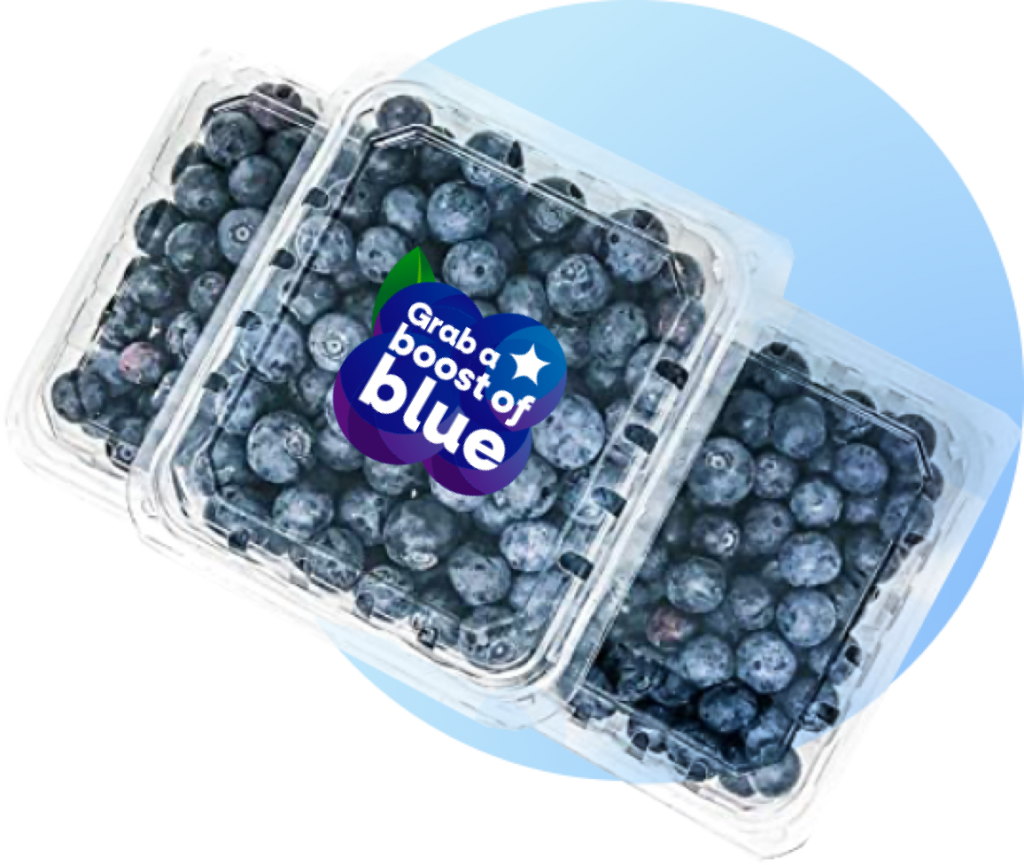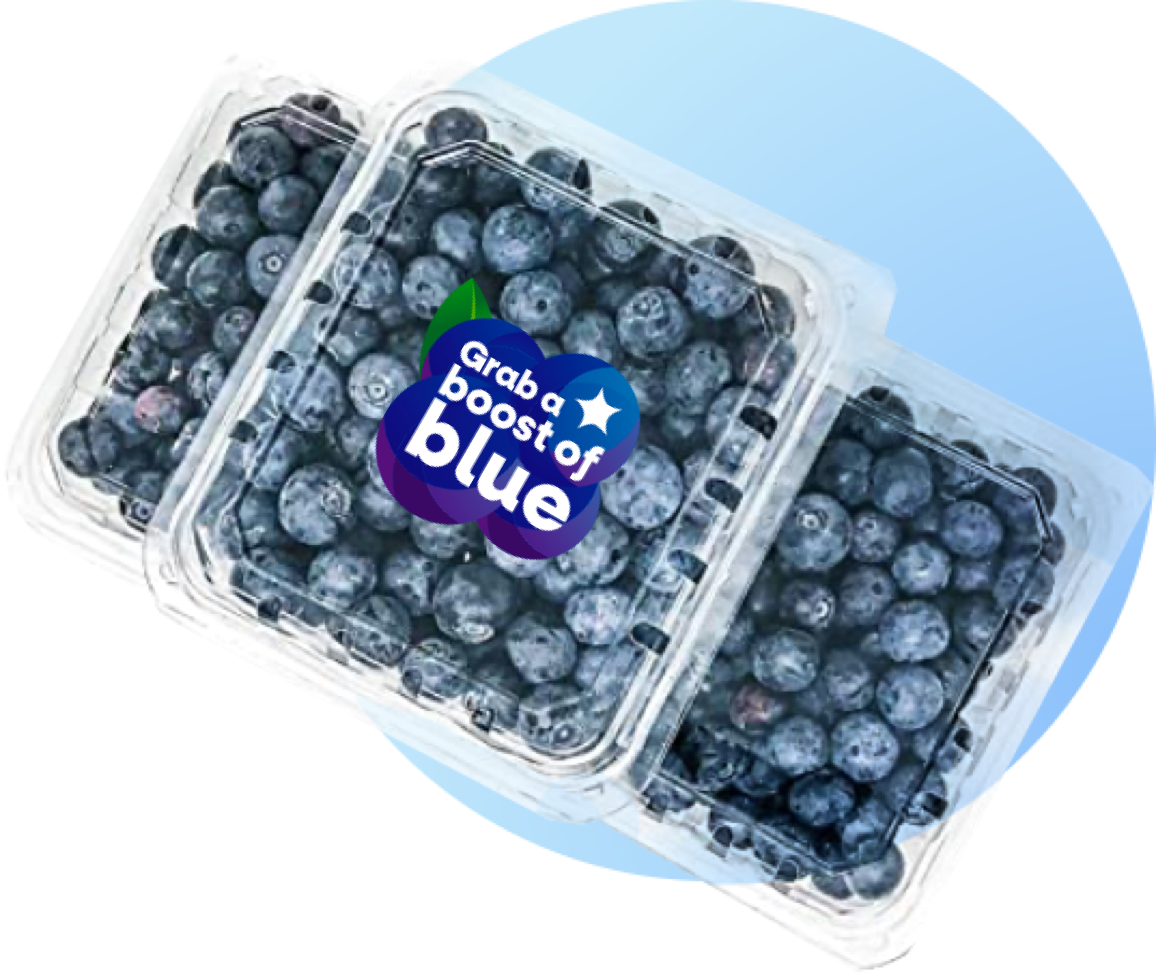 One of the most common ways to store blueberries is keeping a stash of fresh blueberries in the fridge. It's important to refrigerate fresh berries after a grocery delivery, trip to the store or visit to the u-pick farm. You can keep them in the original plastic clamshell or in a covered bowl or container.
Just remember – always rinse immediately before eating fresh blueberries, but not before you put them in the refrigerator. It's the only prep work you need to do to grab a boost of blue!
Preserving Your Own Blueberries
Freezer and fridge full of blueberries? Here's a delicious idea: make your own blueberry jam or preserves to spread a boost of blue. You can enjoy right away or follow the instructions of your favorite recipe for where and how long to store your homemade treats. As a start, check out our Homemade Blueberry Jam recipe – and explore lots of other sweet and savory options, too.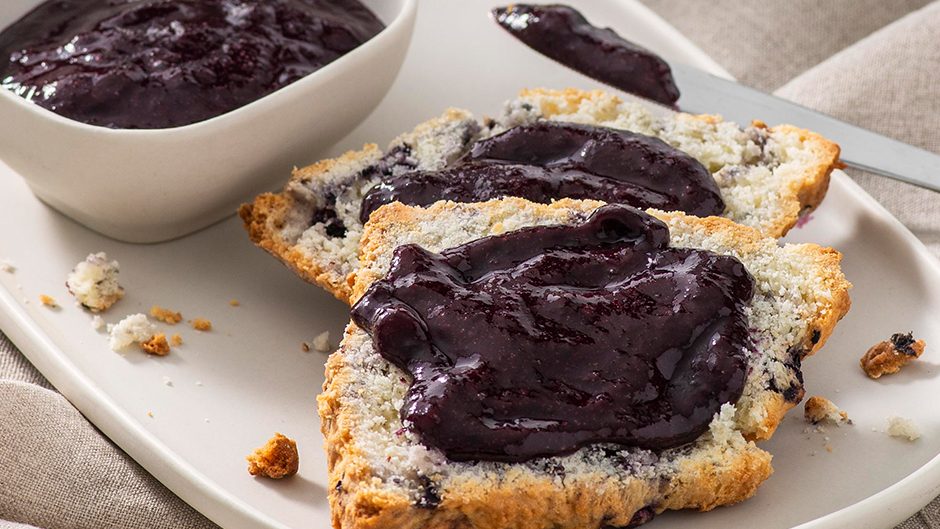 Get the recipe for Homemade Blueberry Jam
Canning Blueberries at Home
Canning your own blueberries is so rewarding – done right, you get a pantry stocked with delicious boosts of blue. You can use raw blueberries (packed tightly into jars), heated blueberries (loosely packed), cooking liquid (water, sugar, syrup or juice), and a water canner or a pressure canner. Whatever method you choose, it's extremely important to keep all of your materials clean and carefully follow all regulated steps for safe canning to avoid harmful bacteria. Consult trusted experts, such as the U.S. Department of Agriculture, for specific guidance.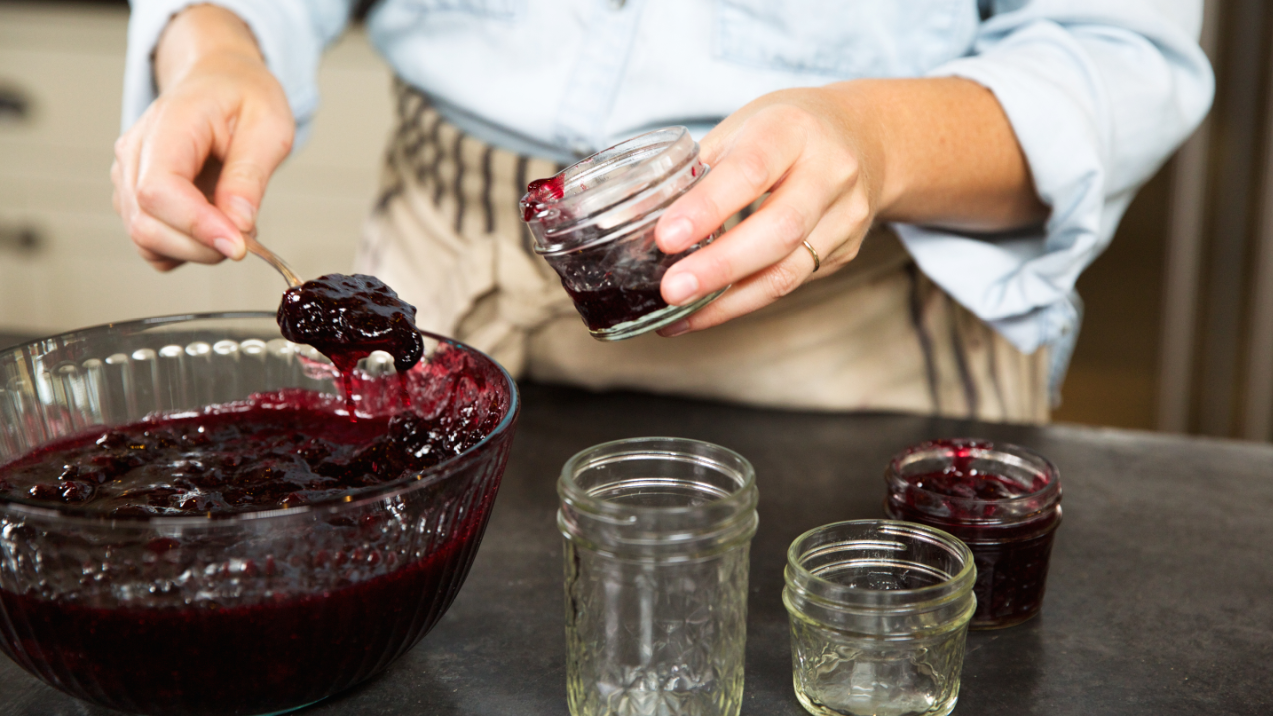 Freezing Blueberries
Freezing blueberries is a simple way to make sure you always have a boost of blue on hand for snacking, cooking or baking. If your blueberries came in a plastic clamshell container, you can pop them right in the freezer. Otherwise, use freezer containers or resealable plastic bags.
We recommend waiting to rinse your blueberries until you take them out of the freezer to use. However, if you do rinse before freezing, be sure to dry them well with a paper towel. Use your frozen blueberries within 10 months (if you can wait that long) for best results!