Tips & Tricks for Adding a Boost of Blue
Healthy, delicious blueberries are a good source of fiber, a good source of Vitamin C, and provide various vitamins and minerals. So … why not give your favorite meals and dishes a boost of blue?
Add blueberries to the usual ingredients or make a healthy swap – a simple, no-stress choice you can feel good about, inside and out.
---
Recommendations from the Blue Crew
Mary Ellen Phipps, MPH, RDN, LD and Maggie Michalczyk, RDN, are part of our Blue Crew of blueberry-loving health professionals. Browse the tips below for some delicious blueberry inspiration and grab a (new) boost of blue!
Breakfast & Baking
Try a new topping: Instead of drizzling syrup on homemade pancakes or waffles, try adding defrosted frozen blueberries for a delicious, naturally sweet flavor.

Choose plain or vanilla yogurt: Top with blueberries for more nutrition and less sugar than the flavored options.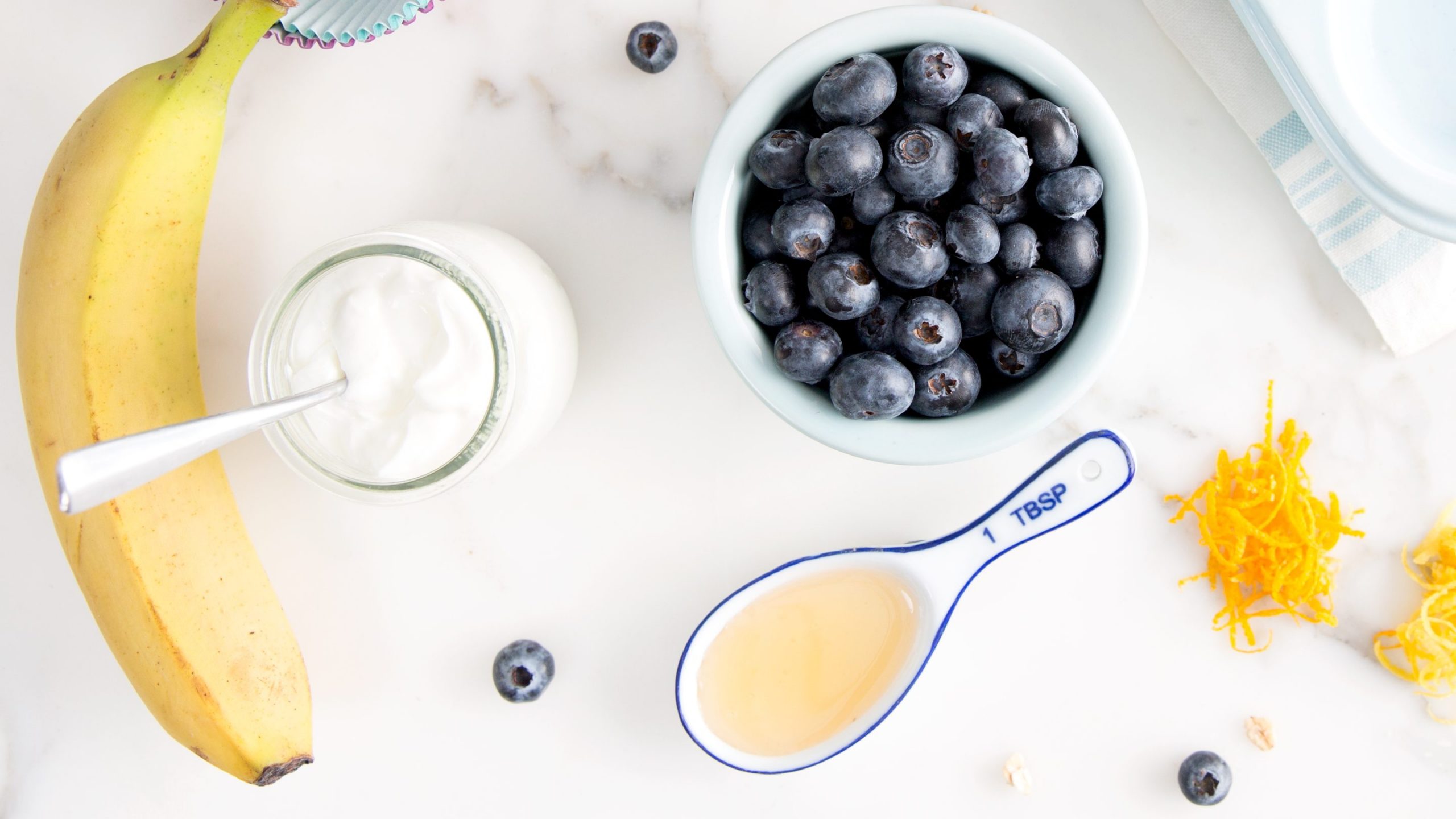 Elevate your post-workout smoothie: Replace the ice with a handful of frozen blueberries for sweetness and an extra-creamy consistency.

Add to baked goods: Next time you're making chocolate chip cookies or muffins, use fresh blueberries instead of chocolate chips for some natural sweetness with no added sugar!
Snacks & Refreshers
Rev up your trail mix: Make your own homemade trail mix, but skip the candy and use unsweetened, dried blueberries instead. We love the combination of dried blueberries, nuts, dark chocolate and coconut flakes.

Skip the plain ice cubes and sugary drinks: Rather than turning to sugary beverages or sodas, drop some frozen blueberries in a glass and top with unsweetened sparkling water for a super-refreshing treat!

Spice up your summer spritzer: Add a few blueberries into your drink or swap simple syrup for muddled blueberries.

Brighten up frozen yogurt or ice cream: Swap out the candies and sugary syrups and top your chilly treats with fresh or frozen blueberries!

Whip up blueberry "nice" cream: Make this simple dessert with frozen blueberries on nights when you want something just as delicious and refreshing as the real thing.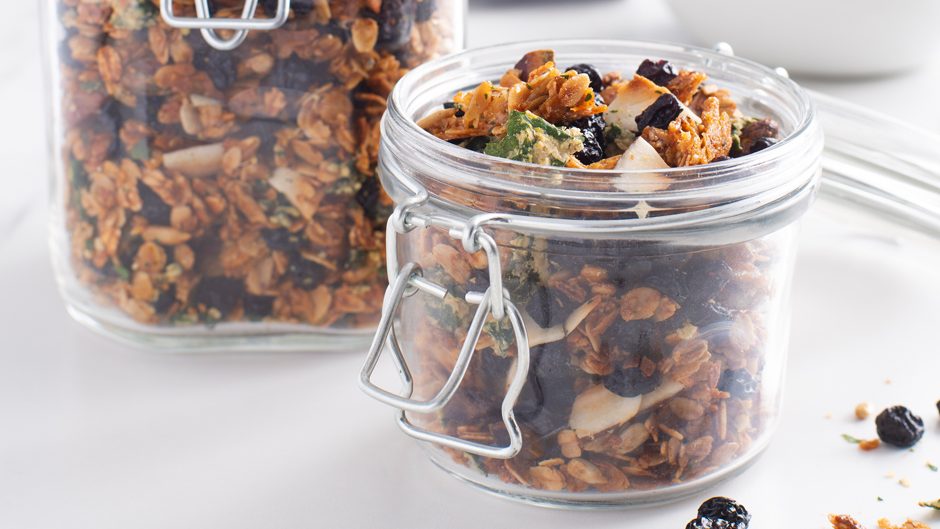 Savory-Sweet Treats
Upgrade your salad: Many salad recipes call for sweetened dried fruit or other toppings high in sugar. Try adding some fresh or (unsweetened) dried blueberries instead.

Crunch on this: Add freeze-dried blueberries on top of a salad in place of croutons for a crunchy and nutritious addition.

Smush up your PBJ: Next time you're making a classic PB&J, let your blueberries be the" jelly." Just mash up some fresh blueberries and spread it alongside your peanut butter!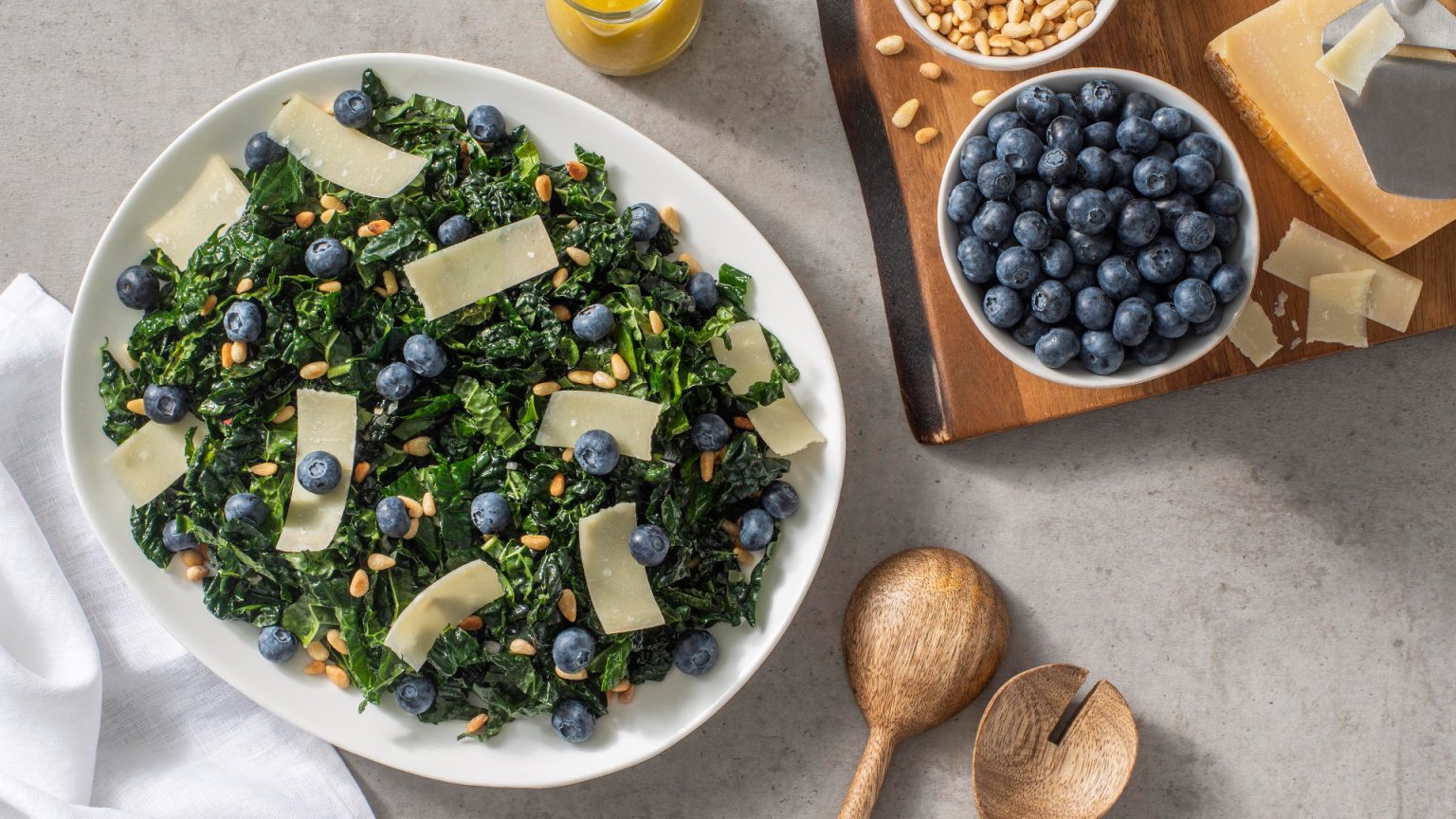 Grocery Store Switch-Ups
Next time you're buying groceries, take a pause and consider changing up some items on your list for healthier options – or the ingredients to make your own version with a boost of blue. (You might need to add more blueberries!)
Salad dressings: try making your own homemade version! Mix pureed blueberries with olive oil and balsamic vinegar for a tangy dressing you'll love.

Fruit snacks: If your kids are craving fruit snacks, reach for unsweetened dried blueberries to get that hint of sweetness with less added sugar.

Baby food: Skip the store-bought options and puree your own blueberries to boost infant/toddler fruit intake.

Sweeten up your entree: Swap out your typical BBQ sauce for blueberry preserves next time you're making pork chops.

Breakfast cereal: Ditch those sugary cereals and reach for one that offers more whole grains. Then let fresh blueberries provide a hint of sweetness.
Paint Your Plate with Blue
Blueberries fit perfectly and colorfully into USDA's MyPlate recommendation to "make half your plate fruits and vegetables." The MyPlate website and mobile app offer tools and quizzes to help you plan, personalize and track a healthy eating routine.