We love peanut butter, but we're also big fans of almond butter. And what's our favorite way to eat almond butter? With little blue dynamos, of course! That's why we're whirling up Love and Olive Oil's Blueberry Almond Butter Smoothie on this lovely Smoothie Saturday. What a feel-good way to start the weekend!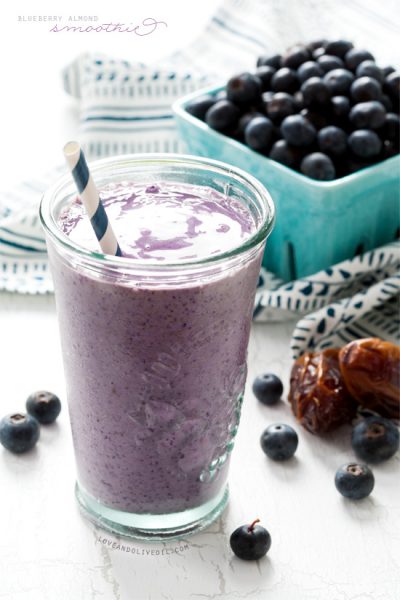 1 banana, peeled
1 cup frozen blueberries
1/2 cup almond butter
1/2 cup plain yogurt
3/4 cup almond milk
3 dates, pitted and quartered
1 cup ice, or as needed
Combine all ingredients in a blender; purée on high speed until smooth. Add a few ice cubes and blend until it reaches your desired consistency.
Yield: 2 servings
Total Time: 5 minutes