Classic Blueberry Flavor Combos
Blueberries pair especially well with certain foods, flavors and dishes that you simply have to try them at least once, if not over and over again.
It's Blueberry Pairing 101.
Lemon: At the very top of the list is sweet-tart blueberries and sharp lemon, an almost unbeatable combination. (But don't sleep on blueberries + other citrus flavors, including lime, orange and even grapefruit.)

Banana: Blueberries and bananas go hand in hand, eaten on their own or blended up into one of an almost infinite number of smoothie recipes. Bananas bring the creaminess; blueberries bring the pop of color and flavor.

Cheesecake: Blueberries are the ultimate complement to cheesecake in any form. Whether the blueberries act as a simple topping or one of a complex swirl of ingredients, you almost can't eat cheesecake without a boost of blue.
The Sweetest Days of the Year
Maybe you know that July is National Blueberry Month, but did you know that some classic boosts of blue are so beloved that they have their own day? Read on and never miss an opportunity to celebrate blueberry goodness through a variety of top-notch ingredient pairings.
Sweet & Savory Boosts of Blue
For many, blueberries are synonymous with sweet desserts and baked goods. However, blueberries work equally well in savory snacks and dishes, bringing a burst of sweet-tart that both counters and complements zesty or aromatic flavors. Here are a few must-try ideas for new boosts of blue.
Balsamic vinegar and blueberries: These two make a powerhouse pair for salad dressings and vinaigrettes, sauces and glazes for poultry, meat and vegetables. You can even use them for a blueberry compote to top sweet treats like pound cake.

Cheese and blueberries: This combo is almost cheating, as blueberries make a delicious partner for savory and sweet cheeses alike. They add a fresh, juicy pop to feta and other salty cheeses in salads and grain bowls. Mascarpone shows up in many blueberry recipes as well, serving equally well in savory crostini as a sweet bread pudding.
Get the recipe for Warm Blueberry Bacon Cheese Dip
Cured meats and blueberries: Charcuterie boards will never be the same! Blueberries bring just the right sweet, juicy balance to the smoky flavors of bacon, salami, prosciutto and other cured meats. Pair them up on your favorite boards, in salads and on sandwiches.
Get more Blueberry Board Inspiration
Brussel sprouts and blueberries: Roasting brussel sprouts to complete your spread? In the last three minutes of roasting, toss in a handful of fresh blueberries. You'll be amazed at the combination.
Seasonal Blueberry Match-ups
Every season is blueberry season – as other flavors come and go, you know you can always find a boost of blue, no matter what the calendar says. Here are a few signature pairings that keep blueberry flavor feeling fresh all year long.
Spring
Blueberries and lavender offer just the right blend of sweet-tart and gentle floral notes as the world bursts into bloom.
Summer
As the days get hotter, blueberries and mint create a refreshing combination tailor-made for crisp, juicy summer salads.
Fall
Rich, earthy pumpkin takes over in the cool fall months – and blueberry punches it up with a fruity flair that leaves an impression.
Winter
With its sweet, woody flavor, cinnamon works with blueberry to wrap around you and warm you all the way through.
Find Your Favorite Blueberry Pairing
Exploring and experimenting are the fun part – and these blueberry combinations are just the start. We've got a treasure trove of recipes, tips and inspiration to spark your imagination and help you grab your next boost of blue. With blueberries, the possibilities are endless.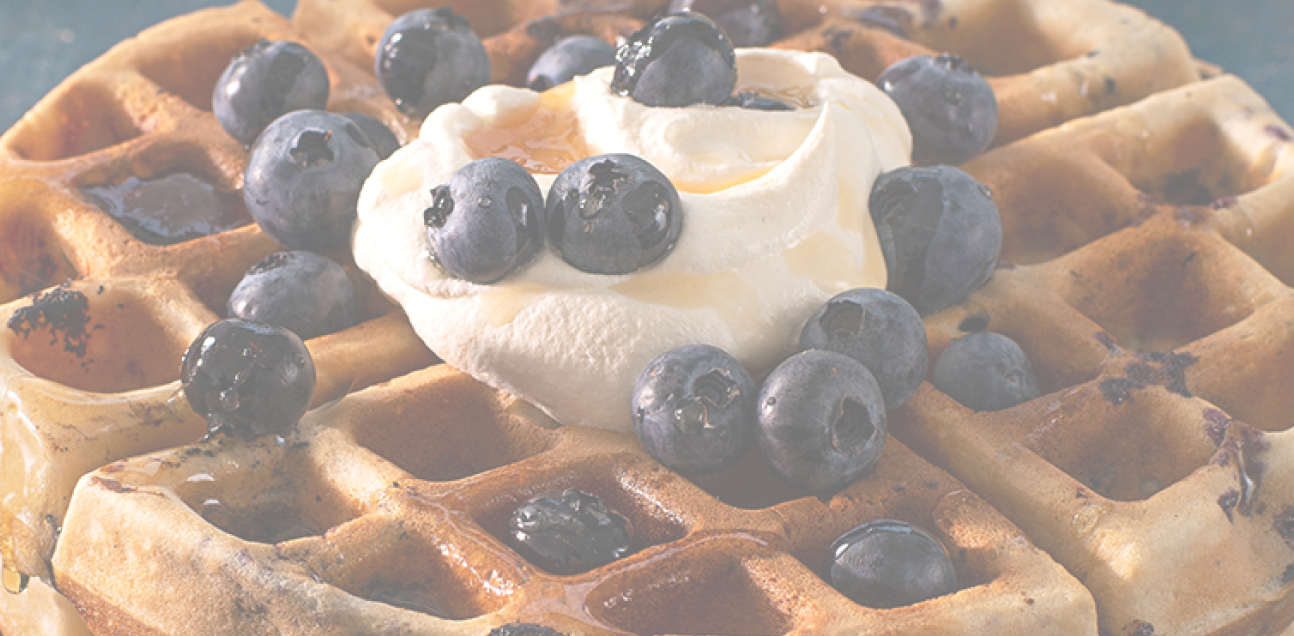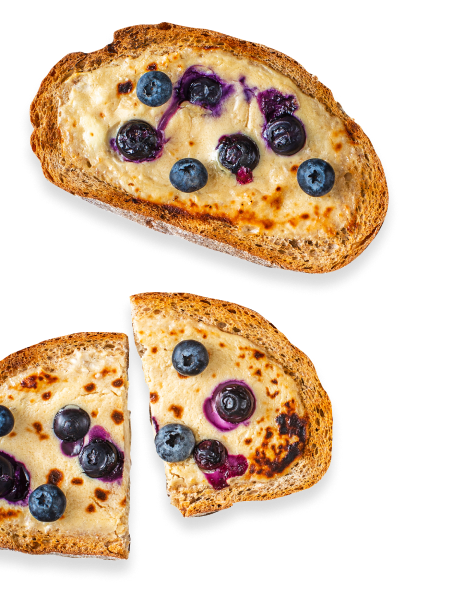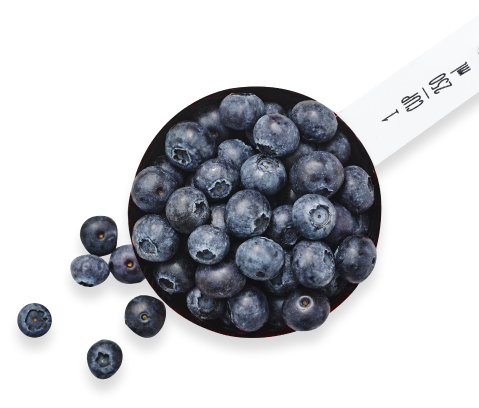 Recipe Matchmaker
Blueberries aren't just simple, healthy and delicious – they're wonderfully versatile! Tell us what ingredients you have on hand, and we'll tell you what you can whip up for a tasty boost of blue.
Tell us what ingredients you have on hand, and we'll tell you what you can whip up for a tasty boost of blue.
Find Your Match